| | |
| --- | --- |
| | © |
Elizabeth Adan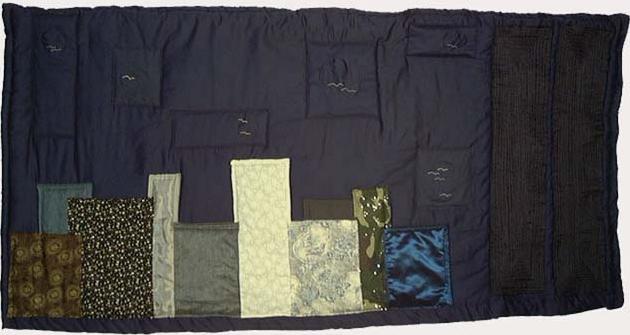 17 Birds, 10 Buildings, +2 Ghosts

Photo © Drunell Levinson. All rights reserved.



Since the event itself, the disappearance of the World Trade Center towers and the tragic loss of life on September 11 have formed an absence, a void, that for me takes shape as an overpowering silence. I find this silence difficult to express, but it is what I have tried to depict in my contribution to the September 11 Quilt Memorial, my 17 Birds, 10 Buildings, + 2 Ghosts.