| | |
| --- | --- |
| | © |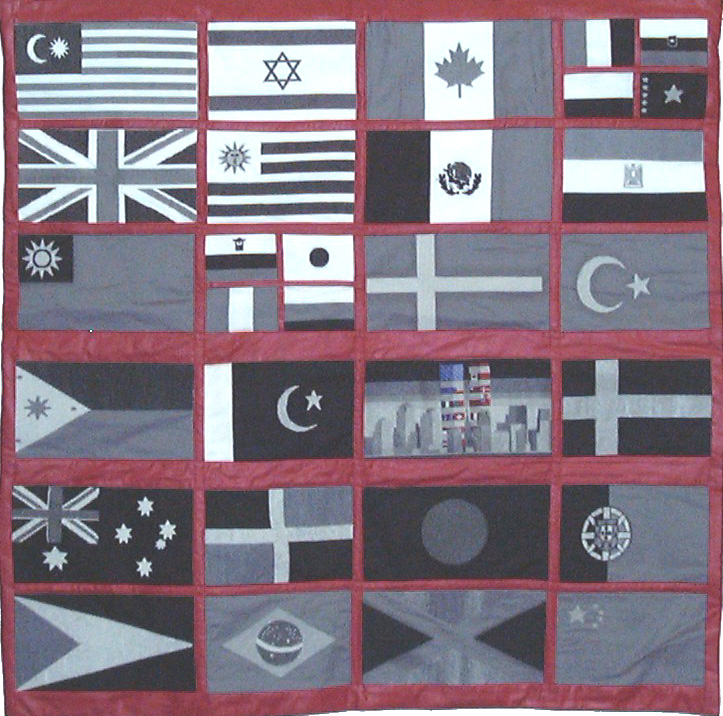 World of Victims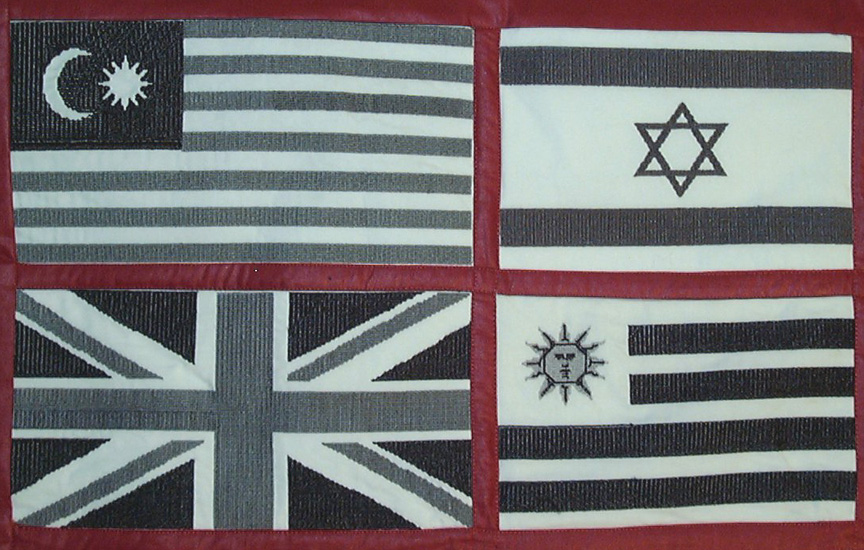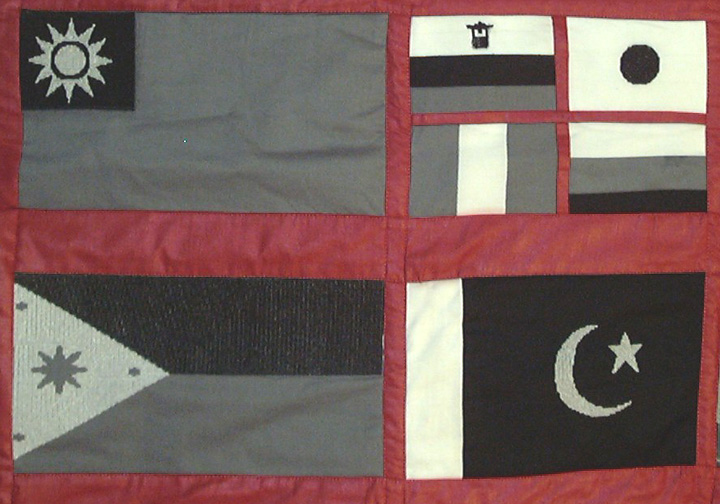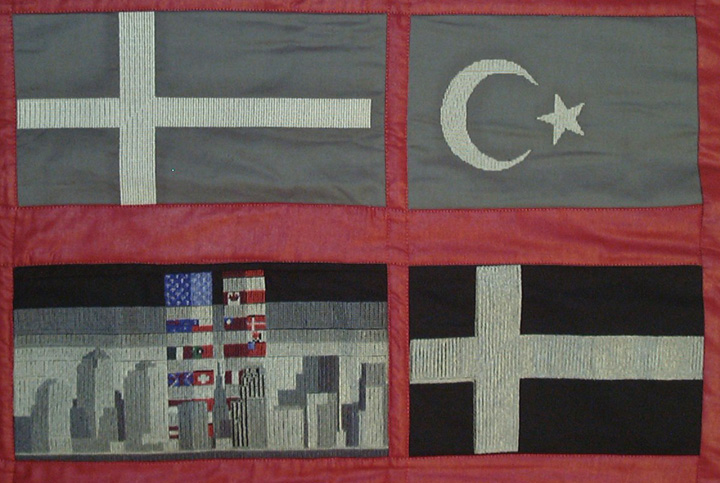 All photos © Drunell Levinson. All rights reserved.



"World of Victims" is dedicated to the victims of 9-11. The focal block represents the New York skyline prior to September 11 with the twin towers wrapped in the US flag and flags of other nations whose people were victims of the attack on the World Trade Center. These flags are in color as they represent the living beings who were in the buildings when the towers were hit. The US flag is the largest as the majority of the people in the tragic event were Americans. The other flags that surround this block represent the nationalities of those who died in the attack. They are in gray scale as they represent those countries mourning the loss of their natives. The red sashing represents the blood of those who lost their lives.

The wall hanging is composed of a cotton background that has been pieced to form the flags and the sashing. The details of the flags and the focal block were created on the computer and converted to "stitch language". The programming of machine embroidery was transferred to a 3.5 floppy disk and inserted into the sewing machine. Each flag took from 3-5 hours to machine embroider. It was a labor of the heart and I truly appreciated having the opportunity to participate in the exhibition.