| | |
| --- | --- |
| | © |
Visit to Ground Zero, August, 2002
Drunell's continuing photo journey

to home page to photo album guide




All photos © 2002 Drunell Levinson. All rights reserved.



I visited Ground Zero again in August, and the viewing platform had been removed. Fulton Street, which once housed the viewing platform, was now lined with street vendors.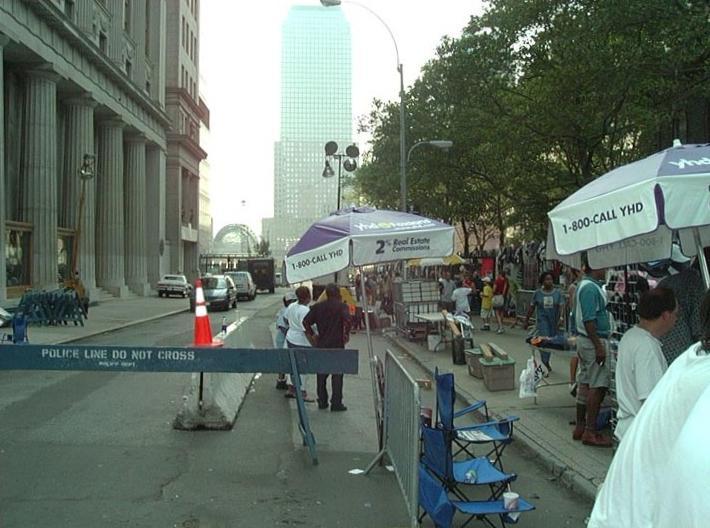 view looking toward Ground Zero



It is now possible to walk to the edges of Ground Zero.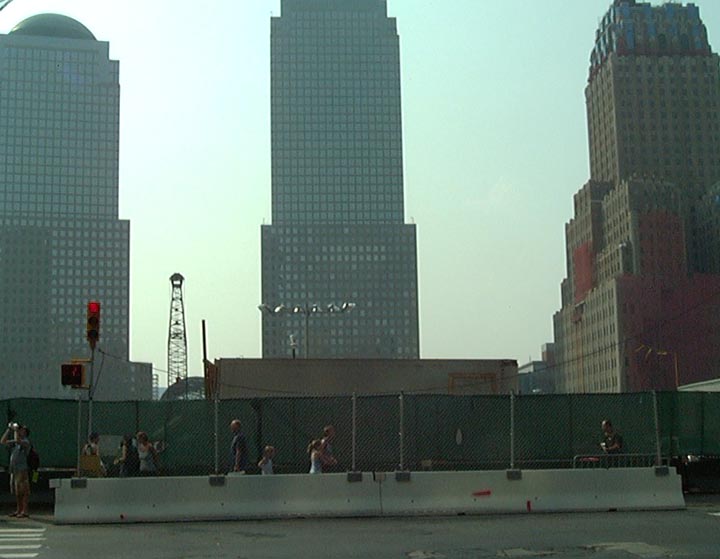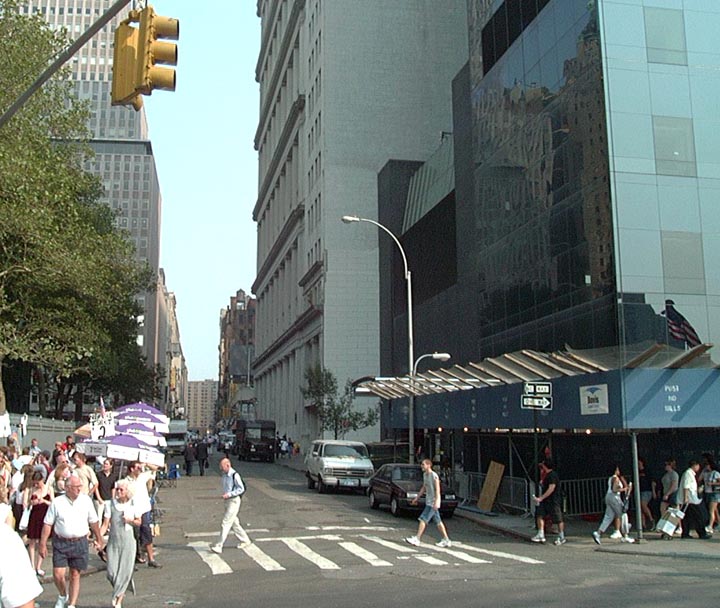 view looking back up Fulton Street at the corner of Church Street




It is also possible to see what is going on behind the fence.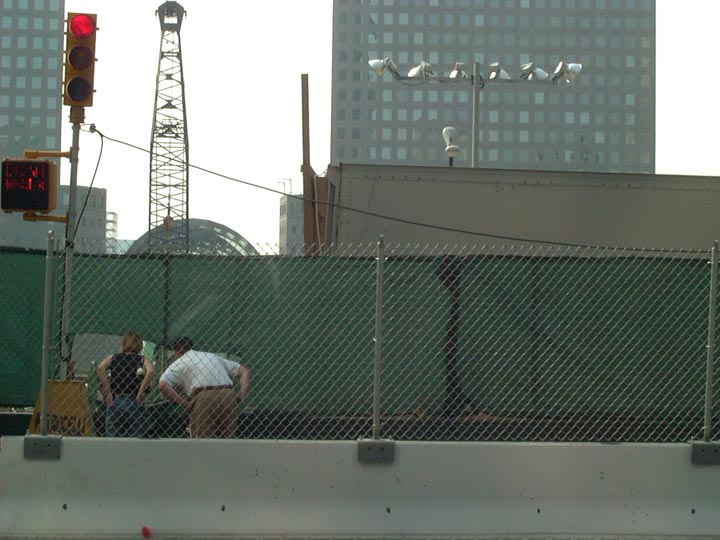 viewers looking through the fence on Church Street, the east side of Ground Zero




This is what can be seen from this location: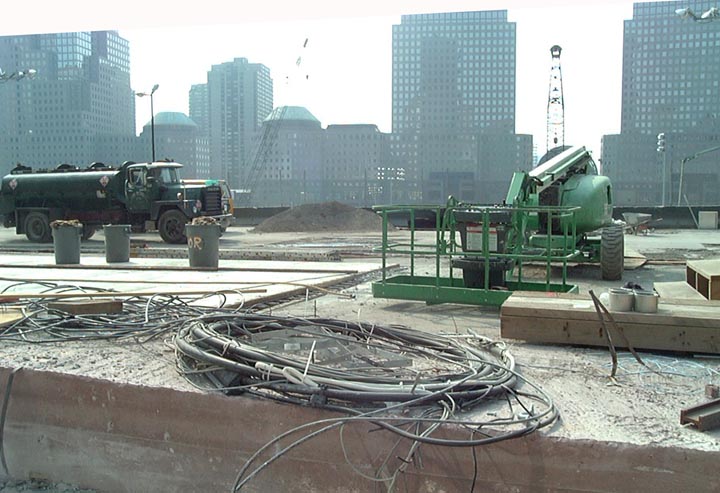 You get different perspectives of Ground Zero if you make a left onto Church Street.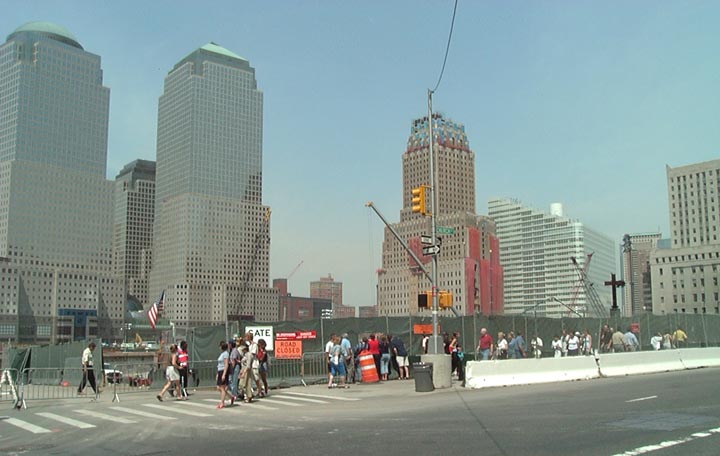 The best viewing area is no longer a platform, but rather the south side of Ground Zero, Liberty Street.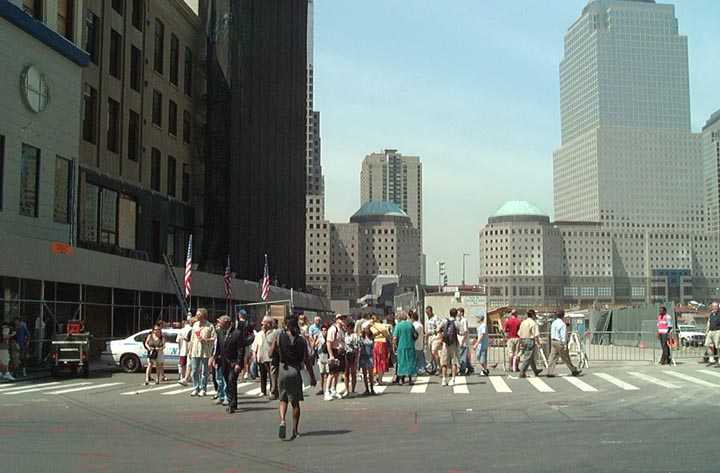 This area is protected by several more layers of fencing.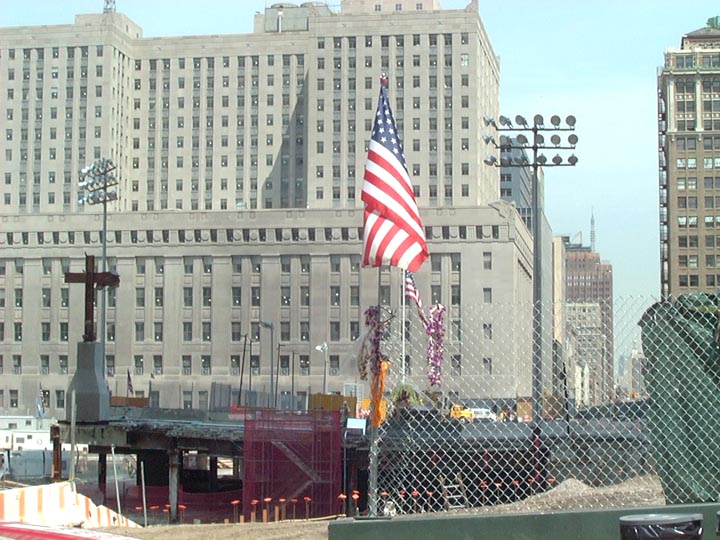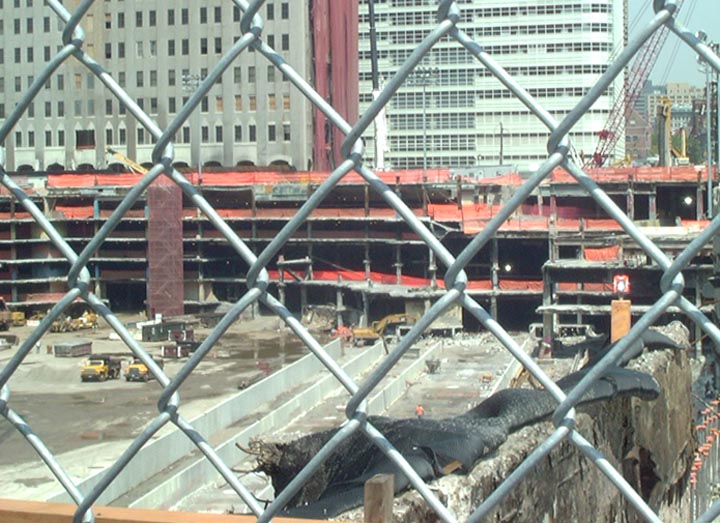 Still it is possible to see what the workers are doing.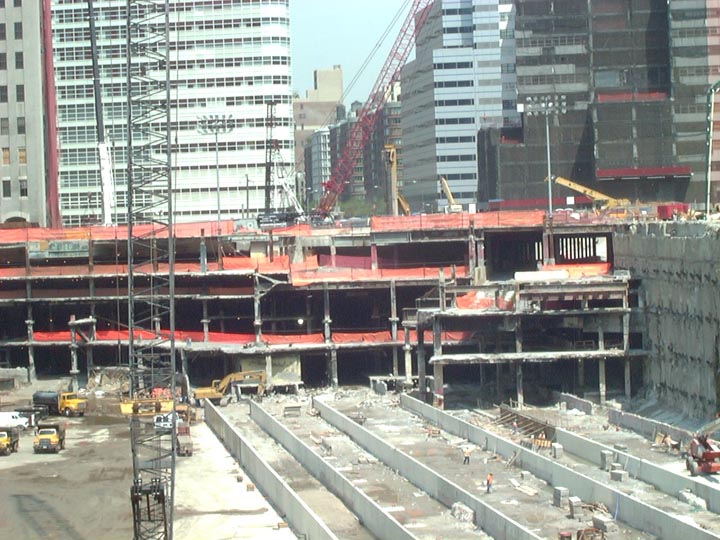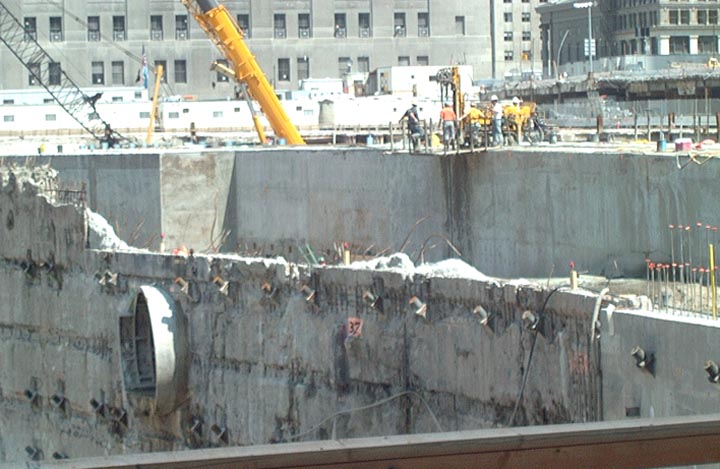 | | | |
| --- | --- | --- |
| Although progress is being made, some of the buildings along the south side of Ground Zero remain boarded and in disrepair. | | |



A few flowers appear along the fence, but the only memorial in this area is fenced off.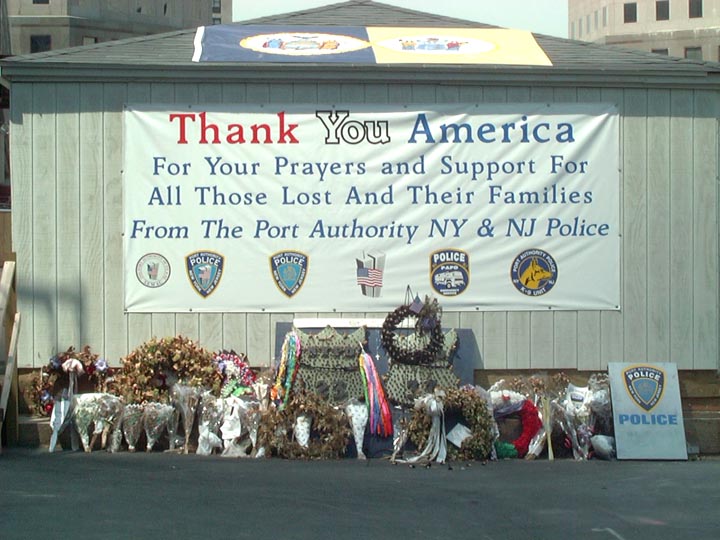 to home page to photo album guide