| | |
| --- | --- |
| | © |
Dorothy Dierks Hourihan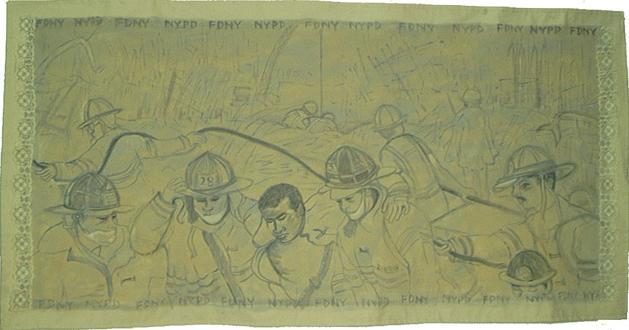 Curtains...?
All photos © Drunell Levinson. All rights reserved.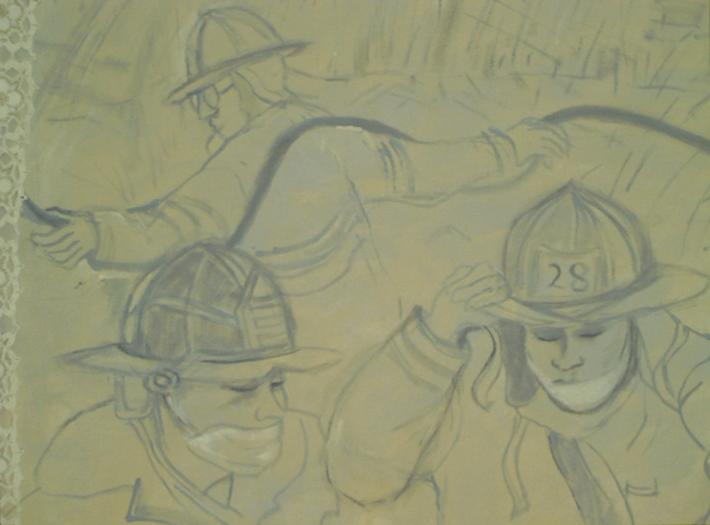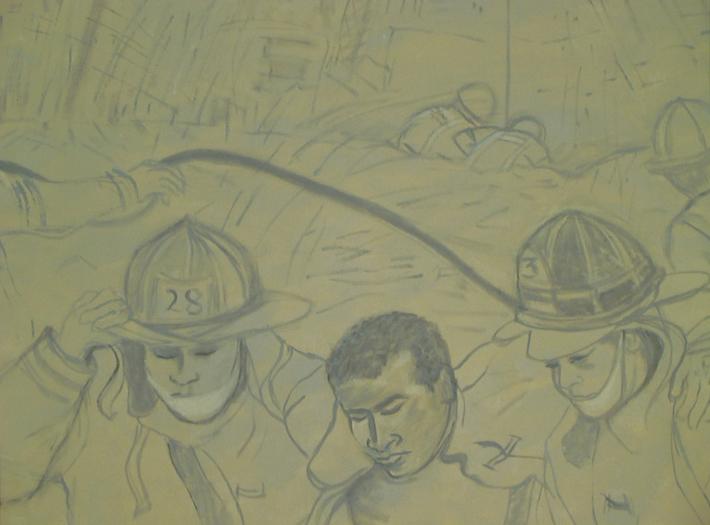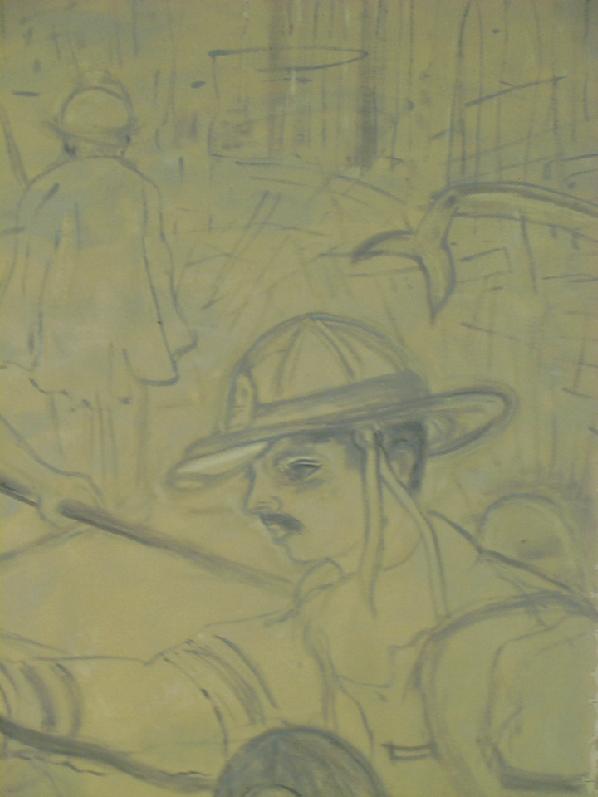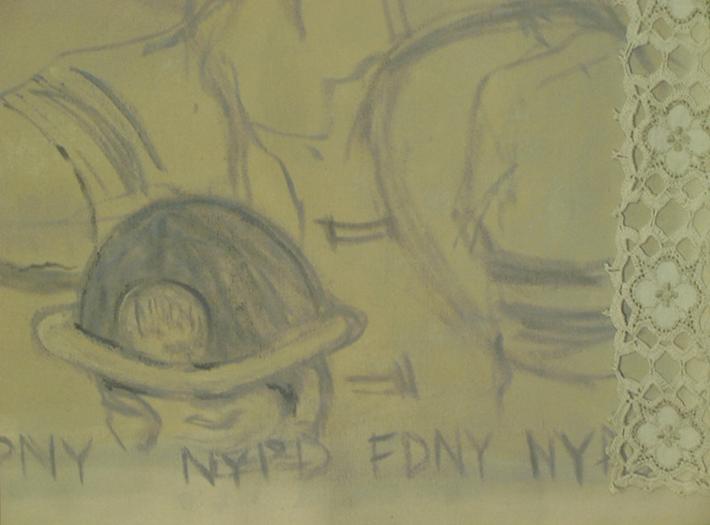 The painting is intentionally soft-pedaled with grey hues on cream. The poetry of ambiguity is: focused rescue in somber smoke, the activity of recovery through difficult and heavy pollution for breathing.

The lace was made by my son's great grandmother, who would be close to 150 years old if living today.