| | |
| --- | --- |
| | © |
Jennifer Kotter
quilt with designs on both sides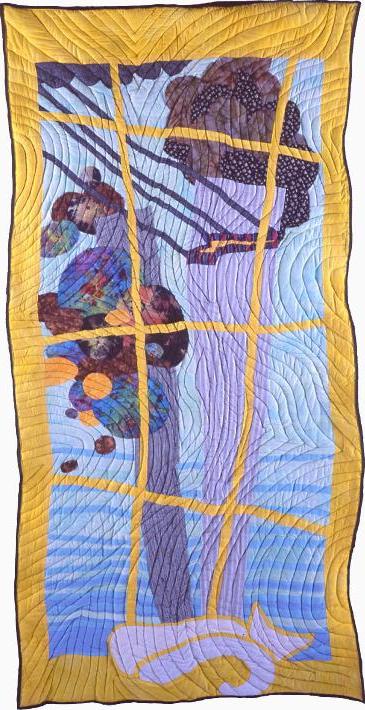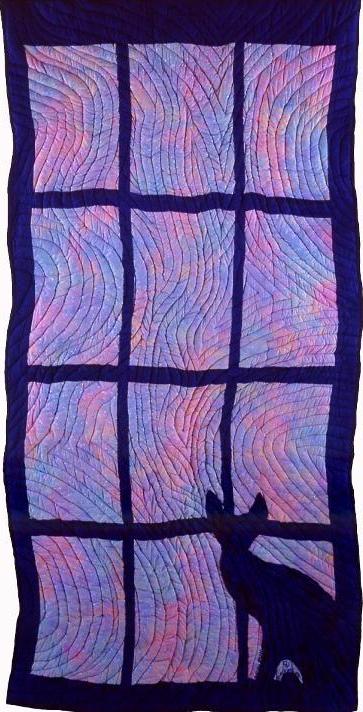 Pavlova's Dream
Photos © Jennifer Kotter. All rights reserved.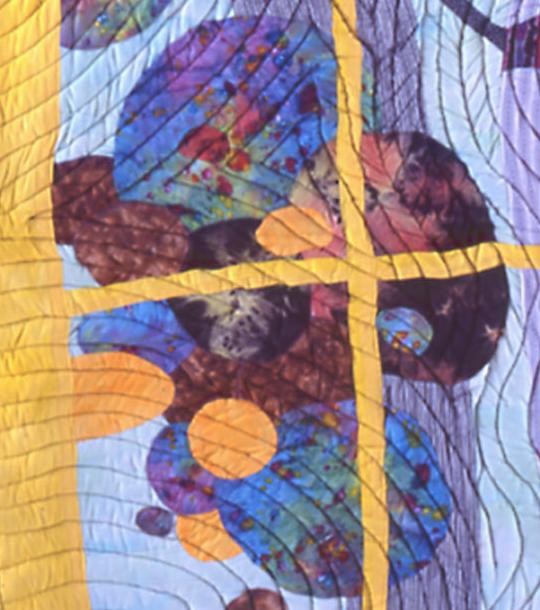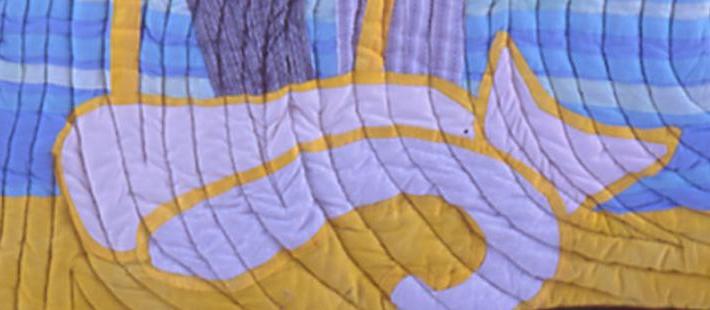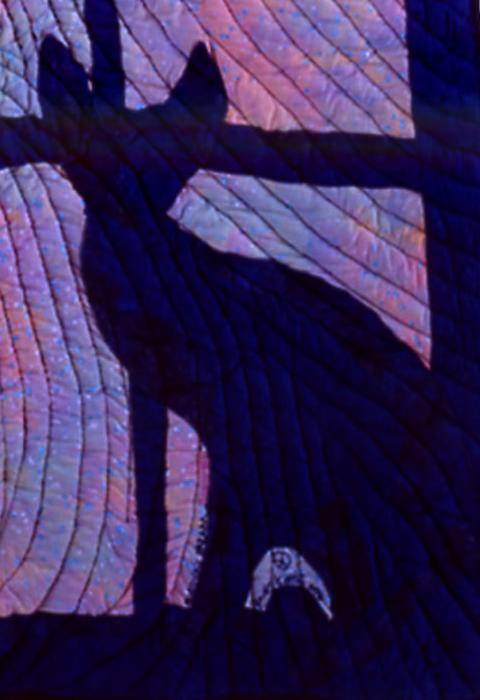 Shortly after finding her starving on the street, I named Pavlova after the Russian ballerina and the Australian meringue cream dessert created in her honor. This remarkable creature lived with me the rest of her life — 20 years — as long as I've lived in New York. Always more than a cat to me, Pav was brilliant, wise, graceful, the perfect hostess with guests, sometimes argumentative and always the most loyal companion a single woman artist could want in the city. Whereever we lived, surviving 14 moves in our first 4 years, Pavlova embodied my sense of HOME.

Our last 8 years together were on Duane Street, 4 blocks north of the World Trade Center. The twin towers were our steadfast sentries who greeted us each morning and night through our south-facing windows, Pav's favorite sleeping area.

On September 11, in my absence, I can only imagine what my aged and ailing Pavlova witnessed. I was flying home from Europe that morning when our plane was diverted to Newfoundland. She waited for me to come before she died in October, after seeing and breathing in more tragedy than most humans ever witness. In this quilt, which I consider much more a painting, I am trying to see through my beloved cat's eyes. Our world is forever changed now, our innocence shattered. Compassionate understanding will take a great deal of time and patience.

This is my first quilt, though I have sewn since childhood. It is two-sided:
1) wounded towers burning;
2) dust storm heralded by the towers' collapse.

I've used appliqué technique for construction, assembled mostly by machine and finished by hand. To emphasize the maximum pillowy cuddly comfort aspect, I used extra fat batting. Thanks to my sister, Marty Kotter, an expert quilter, I was provided with exquisitely woven and dyed 100% cotton fabrics.