| | |
| --- | --- |
| | © |
Lynchburg College
Lynchburg, VA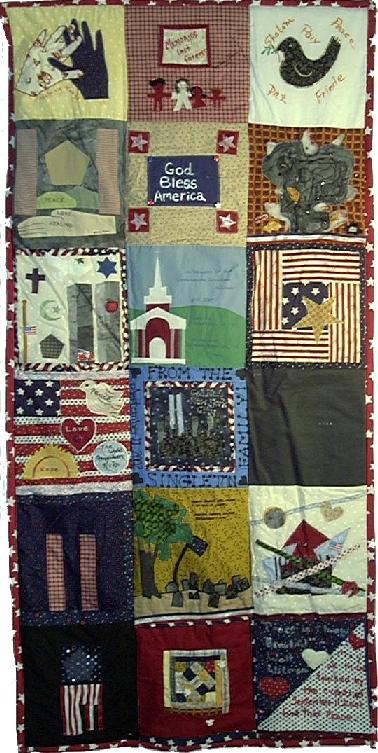 . . .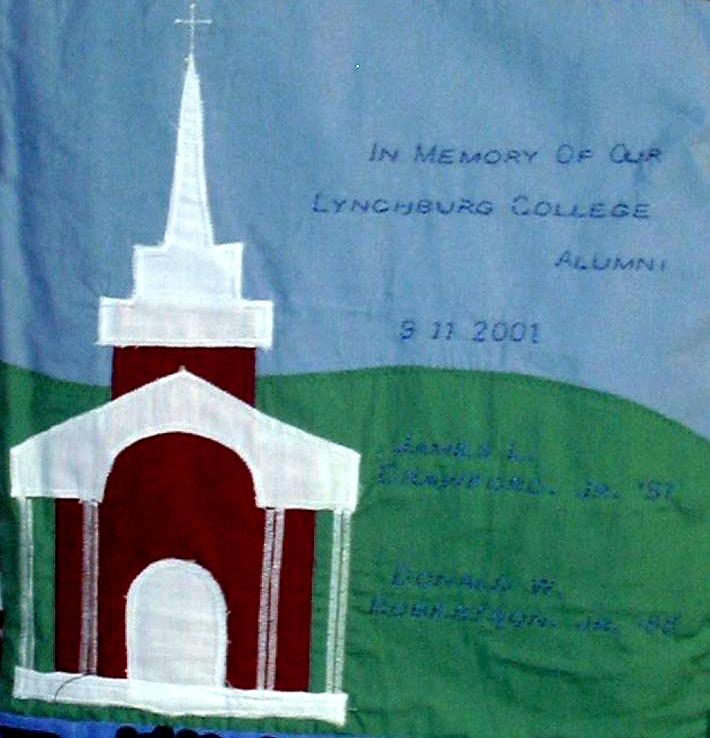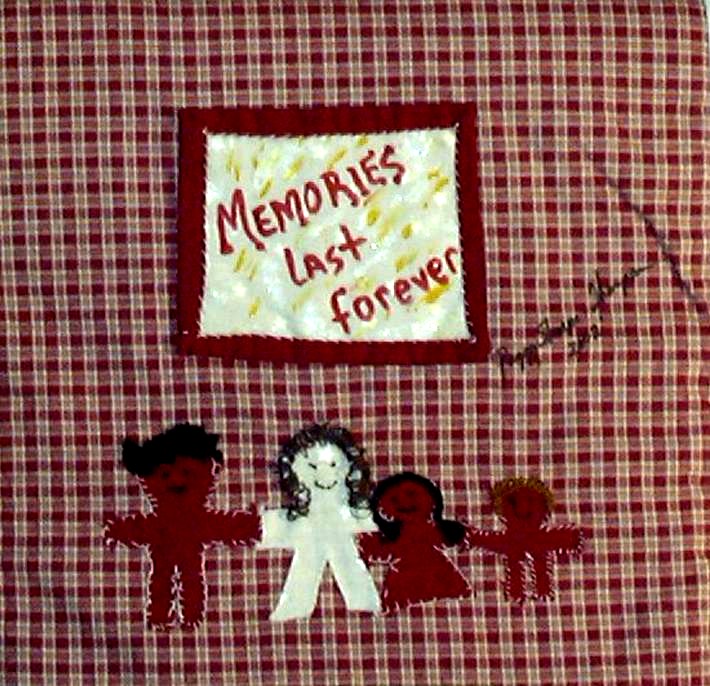 All photos © Drunell Levinson. All rights reserved.



These quilts are a result of a quilting bee held at the Daura Gallery at Lynchburg College, Lynchburg, Virginia, in September, 2002. This quilting bee was offered in conjunction with Celebrate America's Freedoms: A Day of Remembrance, sponsored by the American Association of Museums and the Institute of Museum and Library Services.

More than 40 people took part in the quilting bee at the Daura Gallery. Not everyone created quilt squares—some of the people assisted others with their sewing, others volunteered to man the desk and make sure all of the participants were registered and materials were available as needed.

The squares on these quilts were made by the following Lynchburg College employees and community people:

Barbara Rothermel, Lyndall Nairn, Bundy Potter, Sylvia Rinker, Heidi Koring, Laurie Cassidy, Jan Sigler, Kenna Ludwig, Katharine Stevens, Peggy Sharpe-Thompson, Jade Singleton, Meredith Stevens and Phyllis Fralich.