| | |
| --- | --- |
| | © |
Michele Miroff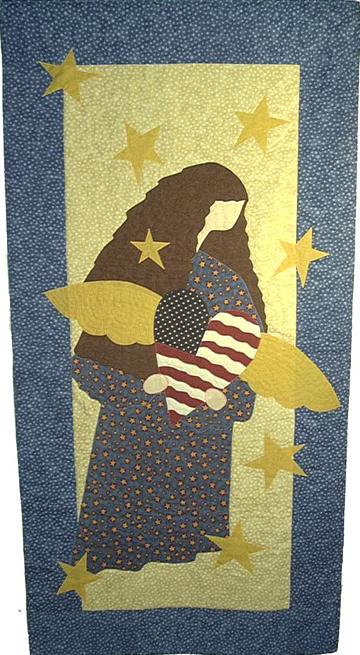 Angels Are Born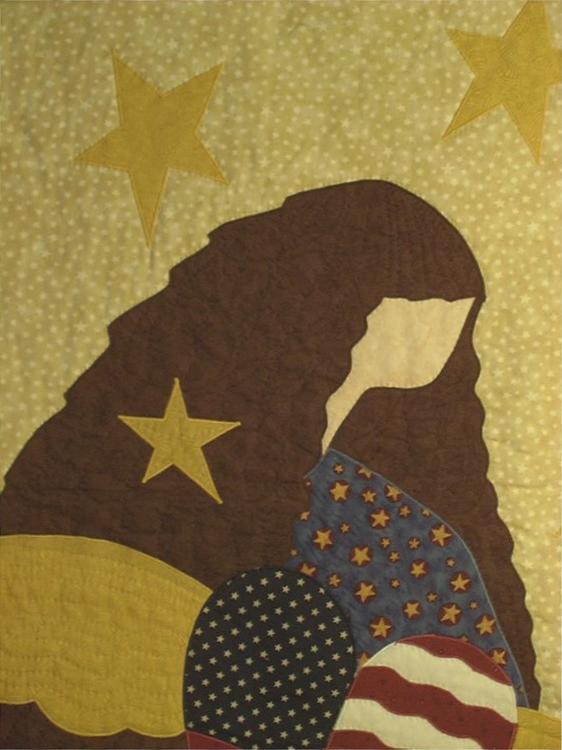 All photos © Drunell Levinson. All rights reserved.



I'm grateful for the September 11 Quilts memorial. My quilt was made in memory of a young woman, Michelle Scarpitta, 26 years old, who worked and died at the World Trade Center. I didn't know Michelle, but her uncle, Tony Melluzzo, is a friend of mine. He was on his way to a meeting, a few blocks from the Trade Center, when September 11th became the day that changed our lives forever.

The Angel is Michelle and represents all of those who became Angels on that day. The large stars are for the terrorist acts against New York City, Washington, DC, Pennsylvania, and all of the innocent passengers on the flights, in our embassies overseas, the U.S.S. Cole, and Oklahoma City.