| | |
| --- | --- |
| | © |
The Placerville, CA, Chapter of American Sewing Guild
with the help of Gold Country Children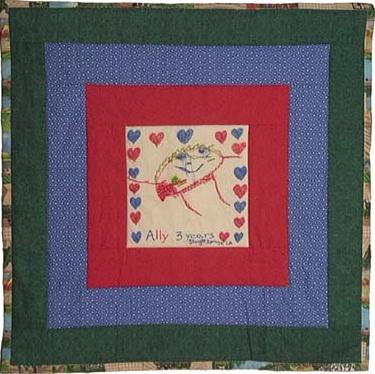 Hope for a Sunny Day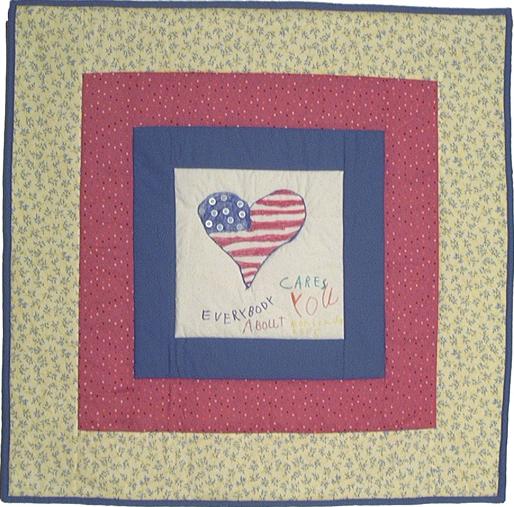 We Care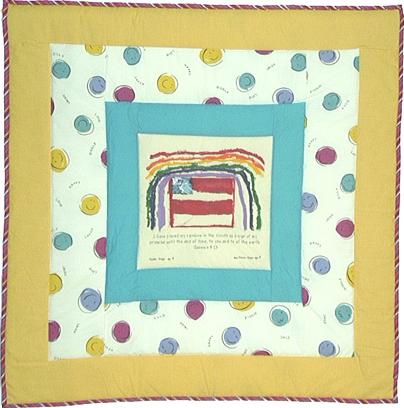 Somewhere over the Rainbow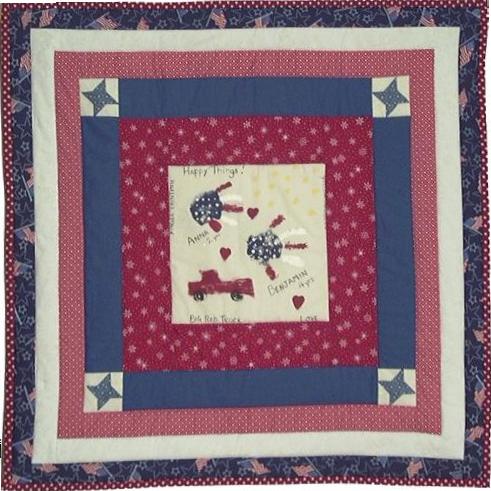 Love from California


All photos © 2002 Drunell Levinson. All rights reserved.



Our regular meeting of the American Sewing Guild was on September 11th, 2001. We awoke to the horrors of the day. Our hearts were breaking for our fellow man. We wanted to help. At our meeting decided to make lap quilts for the survivors. At best, we numbered 20 members. We worked furiously and recruited help from our community. We made 96 quilts for the World Trade Center children. We made 4 more for Drunell Levinson's September 11 Quilts memorial. Each of these quilts is a symbol of the love we share for our fellow Americans and our determination to rise above the vents of September 11th. It is our hope that many years from now, someone will cozy up to their quilt and remember the small community of Placerville, CA who responded to hate with loving hands and caring hearts.