| | |
| --- | --- |
| | © |
Sue Sanders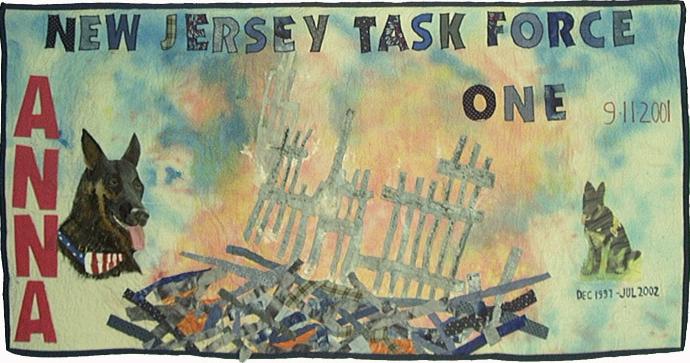 Anna
All photos © Drunell Levinson. All rights reserved.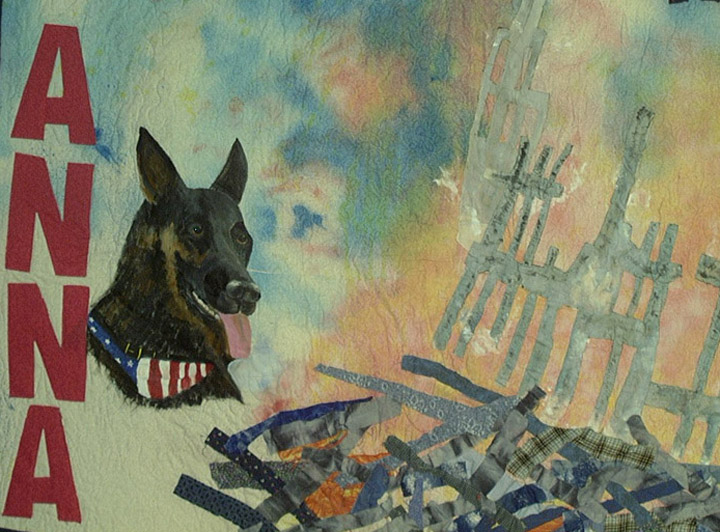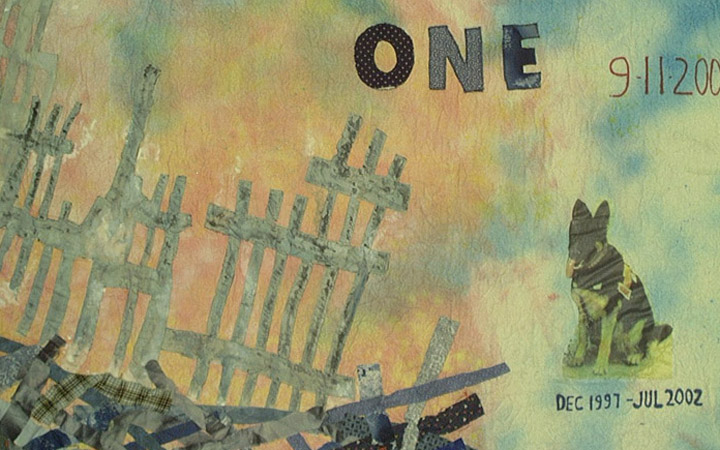 Anna was a search and rescue and therapy dog. She was 4½ years old. She and her trainer/owner Sarah Atlas were at Ground Zero for 10 days. Anna was forced into retirement with injuries thought to be related to her 10 days at the World Trade Center site. Anna and Sarah would often visit the Senior Center in the town of Barrington where they lived. They were profiled in many newspaper articles and honored for their work. They appeared on several TV shows. Anna became ill with a rare infection after returning from Ground Zero in September. After much suffering, the decision was made to put Anna to sleep July 2, 2002. Anna was a beautiful dog and very gentle.

I created this quilt in her honor. With my love of painting and quilting I used both in the making of this quilt. A pet becomes a member of the family. Its loss can also be greatly mourned. Many feel the loss of Anna.