| | |
| --- | --- |
| | © |
Joan van der Heide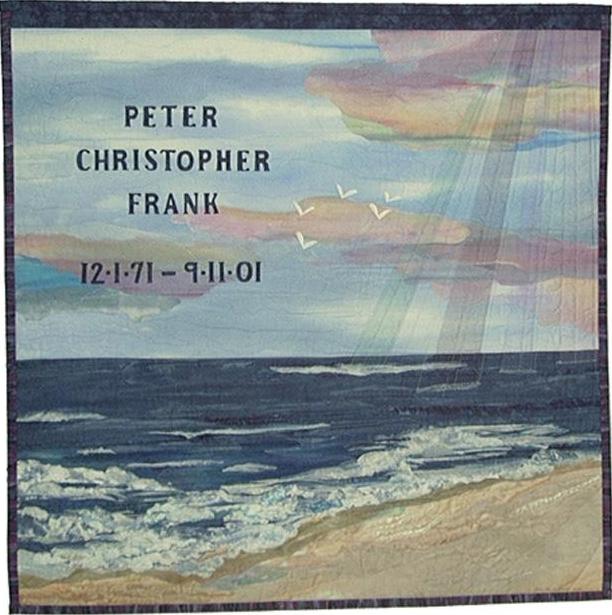 In Memory of Peter Frank
All photos © Drunell Levinson. All rights reserved.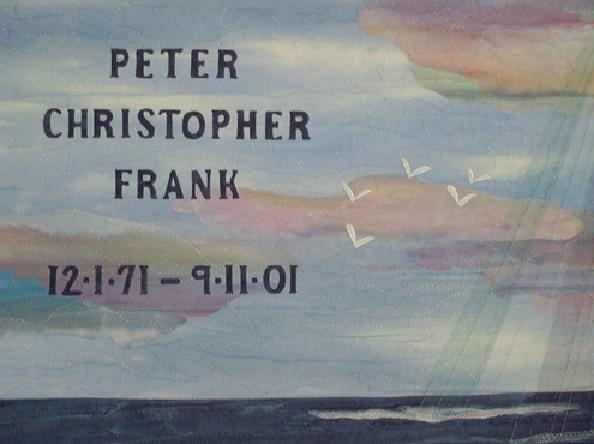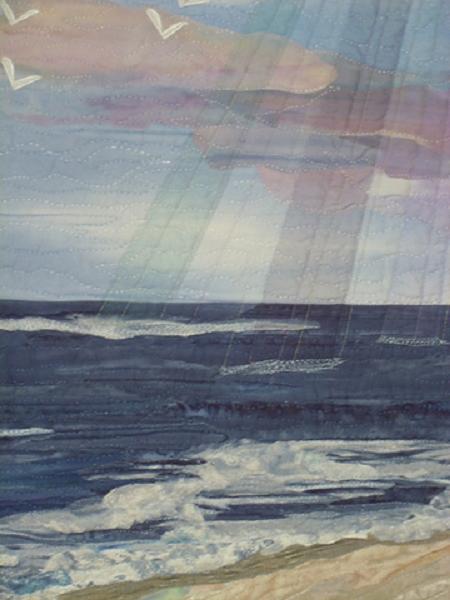 This memorial panel was made to honor Peter Frank. Peter was engaged to be married to my cousin. Their wedding would have been in October, 2001.

Peter loved the beach and ocean. He and my cousin spent many enjoyable times at the beach.

Peter was 29. I never knew him but am honored that I could do this for his family.
Joan van der Heide &nbsp



to gallery guide to home page