| | |
| --- | --- |
| | © |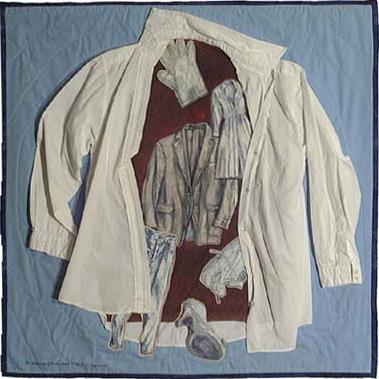 In Memory of Those Lost on 9-11-01

Photo © Drunell Levinson. All rights reserved.



The events of September 11th, 2001 were horrifying and profoundly affecting. I had to address the pain and loss in some small way, so I decided to take part in the memorial quilt project. I have never made a quilt before. My quilt uses clothing, once worn but now empty, to reflect on the loss of so many people. What is left behind, loss, sadness, anger, love and memories.