| | |
| --- | --- |
| | © |
Uli Brahmst
This quilt was on display at the German Consulate September 11 - October 4, 2002.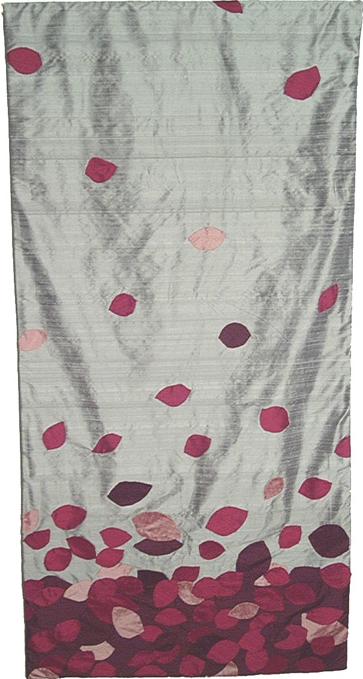 Falling

Photo © Drunell Levinson. All rights reserved.



People jumping out of windows, debris falling, the towers collapsing.... these were the strongest images engraved in my consciousness.... and so the quality of falling became the central concept of my quilt panel. I chose leaves as a symbol of the cyclic quality of life and the color red to express the strong emotions of love, sorrow and passion that have so very much signified the American experience of September 11th.

I am grateful for the opportunity to participate in the quilt project. It has allowed me to be part of a community in the aftermath of September 11th through my work as an artist. I believe that the fostering of an all inclusive community spirit has been the most beautiful and the most promising reaction to the tragedies of September 11th. This development has shown us that the greatest tragedies can bear fruit of peace, love and hope.