| | |
| --- | --- |
| | © |
Exhibition in Yokohama, Japan
November 14 - 16, 2002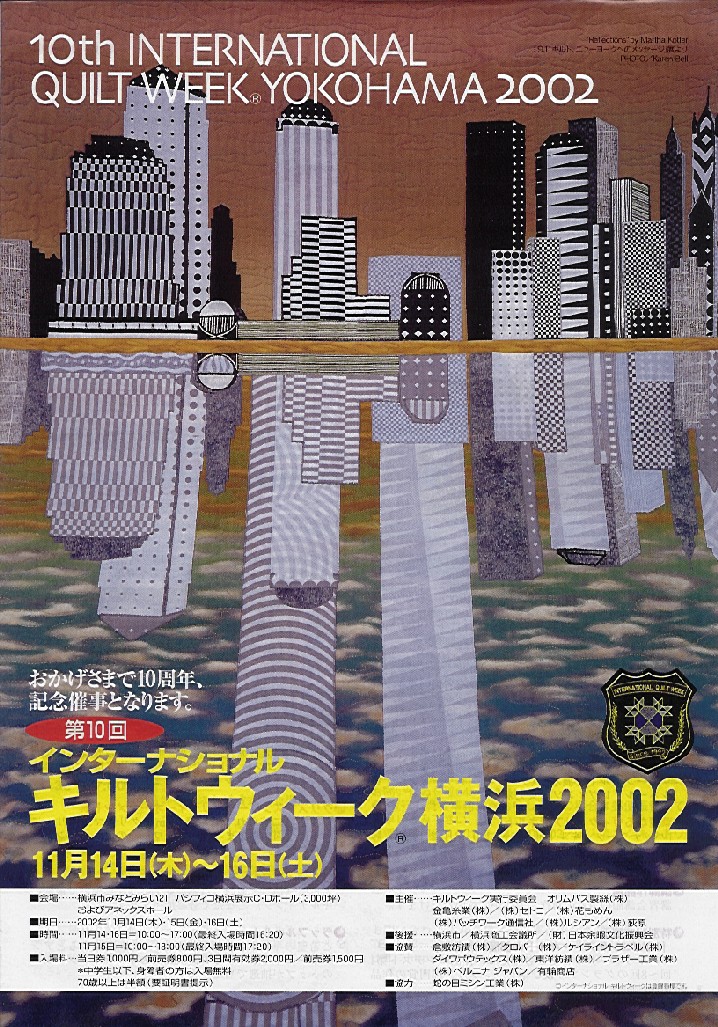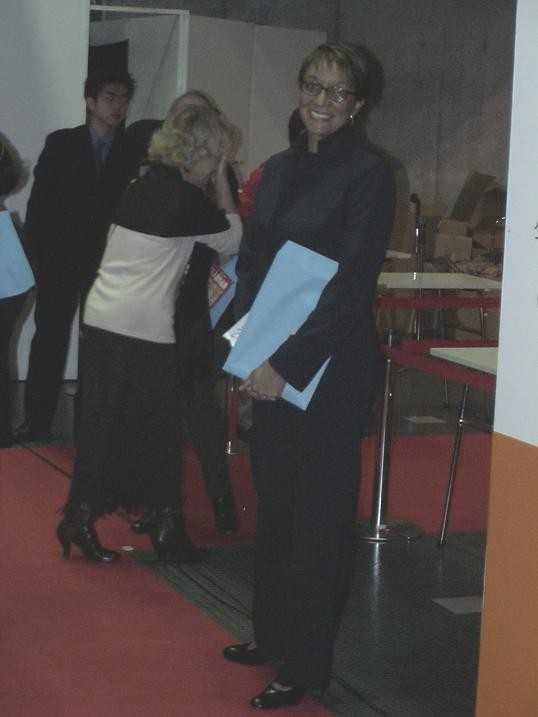 I stayed at the Pan Pacific Hotel in Yokohama. The hotel is beautiful. The rooms are spacious, and the service is excellent. An added attraction is the view.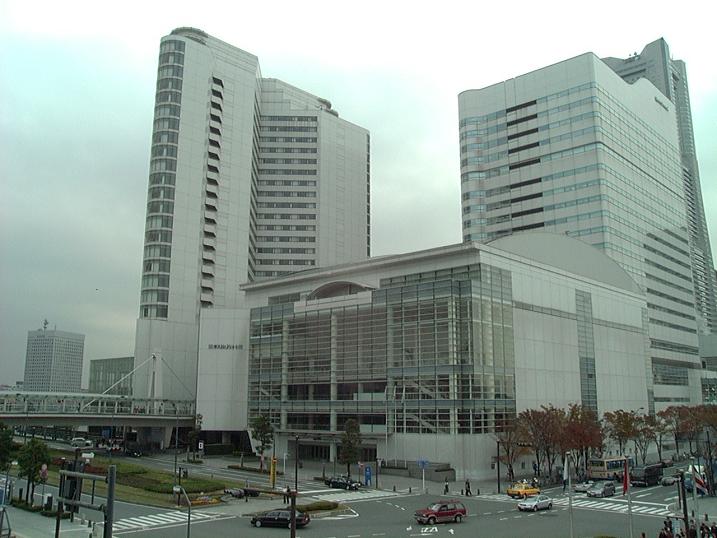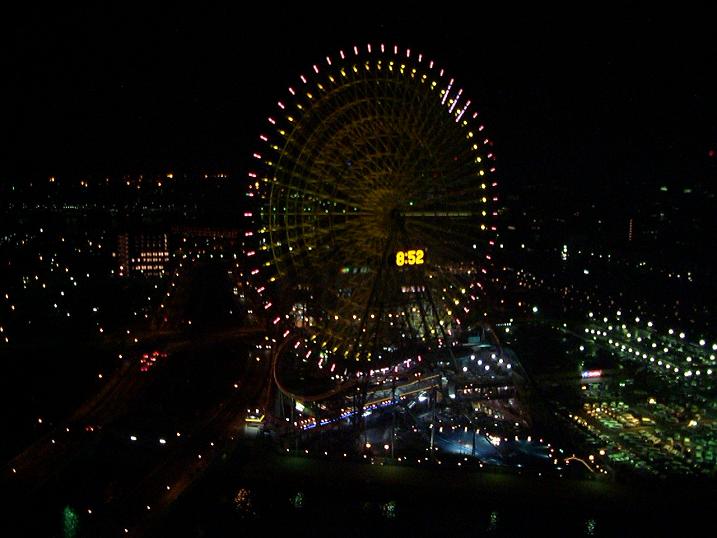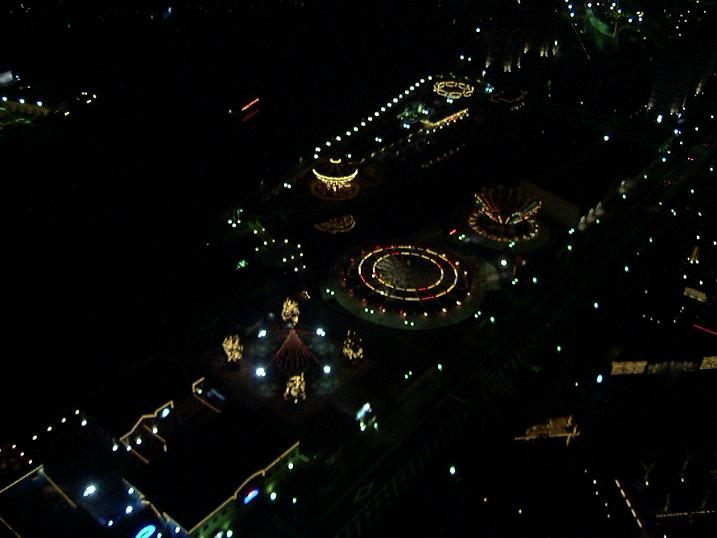 The Exhibition Hall was a short walk from the hotel. Quiltweek Yokohama made sure that there were more than adequate signs to guide visitors to the exhibition.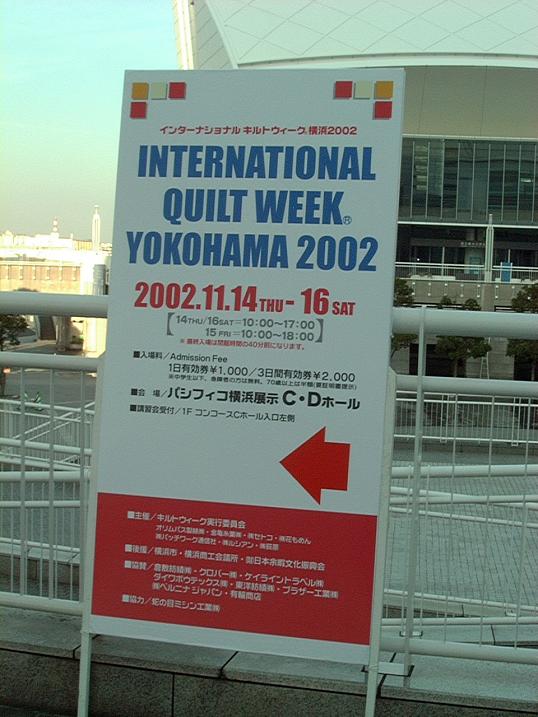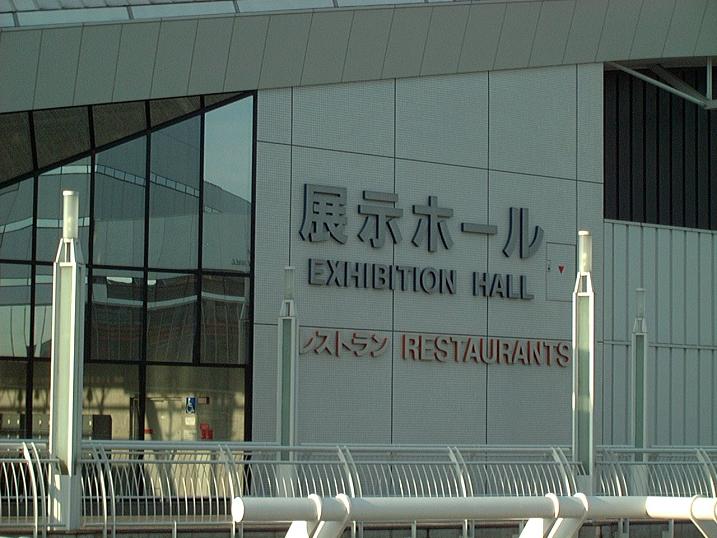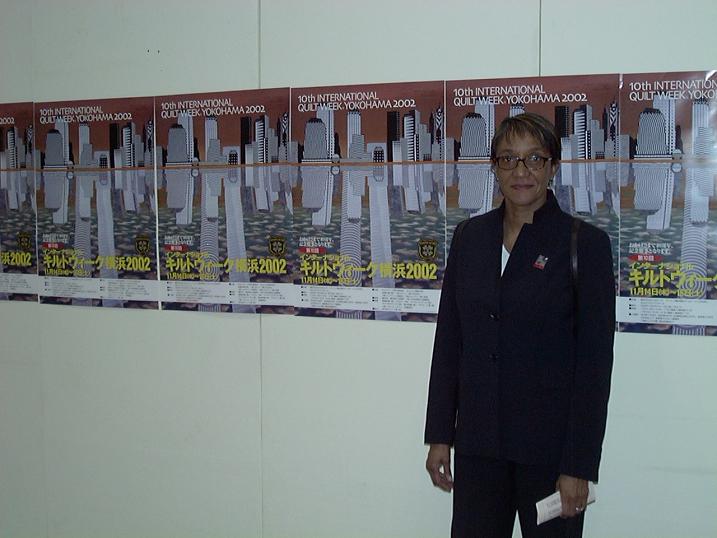 On the opening day of the exhibition, a special ceremony took place just outside the exhibition entrance. Guests included the mayor of Yokohama, the Minister of Transportation, and other public officials. I also took part in the ceremony.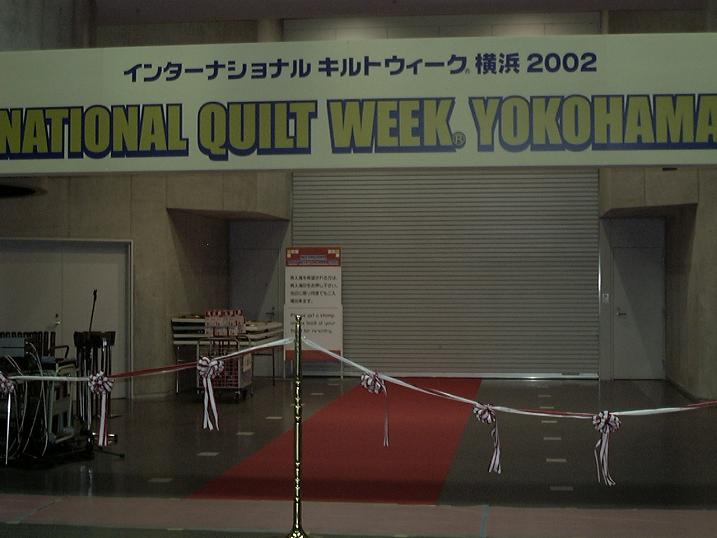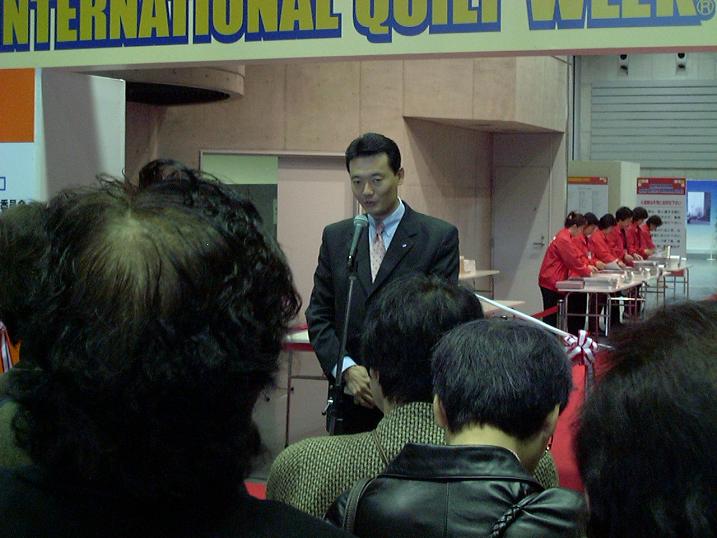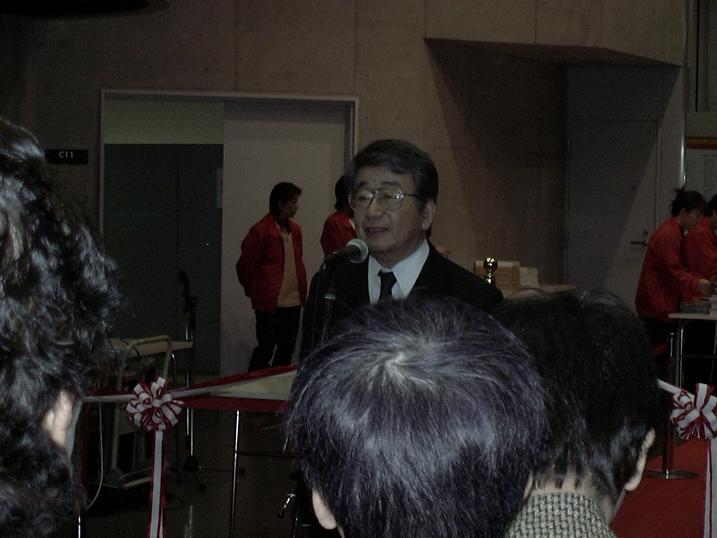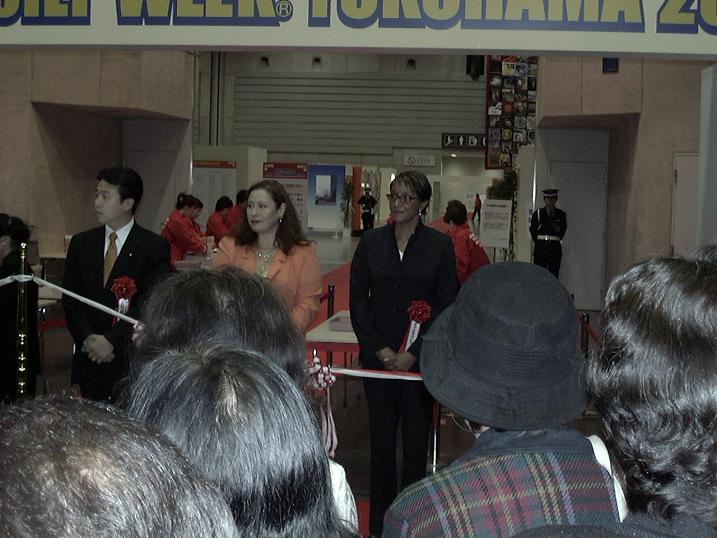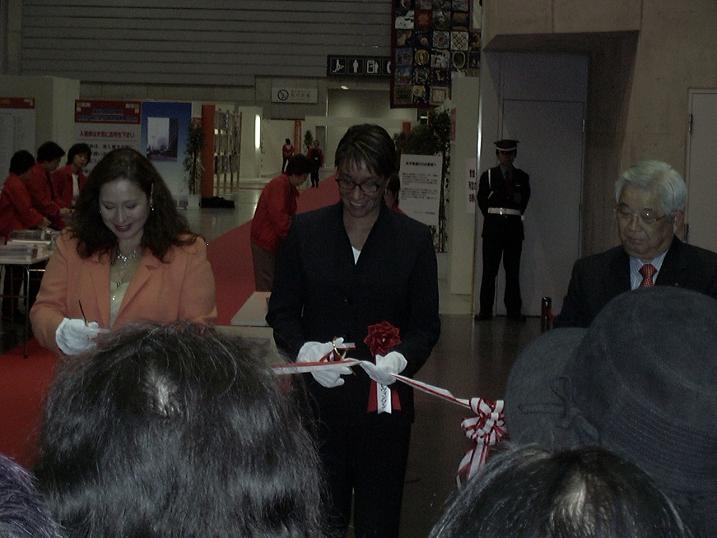 After the ribbon cutting, visitors entered the exhibition space.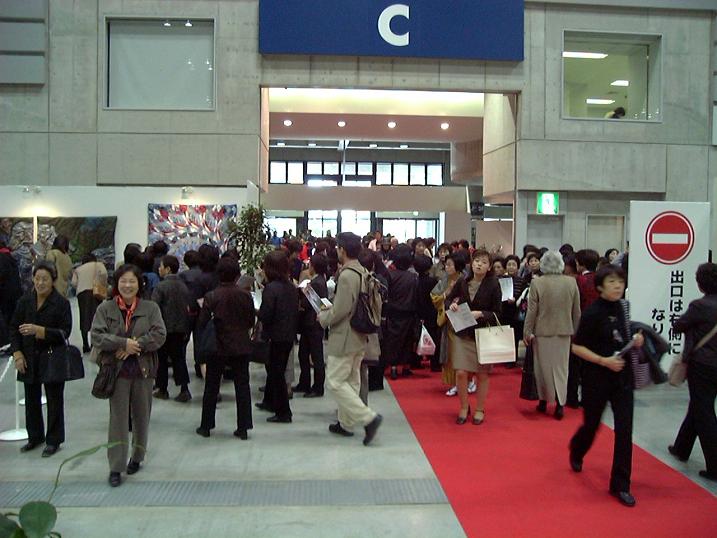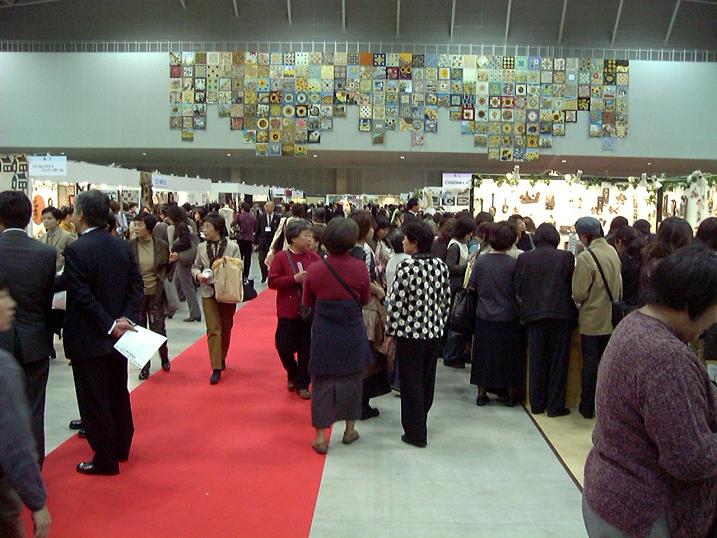 The parade of visitors continued throughout the three-day exhibition period. The exhibition was covered on The Eye and on NHK television networks.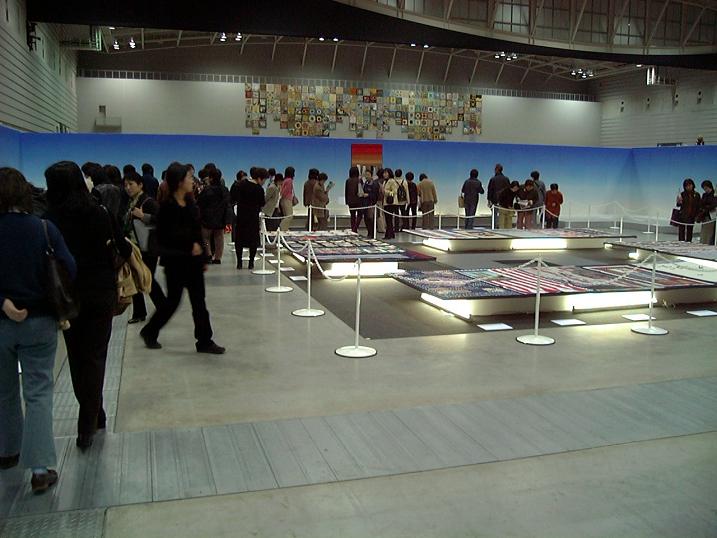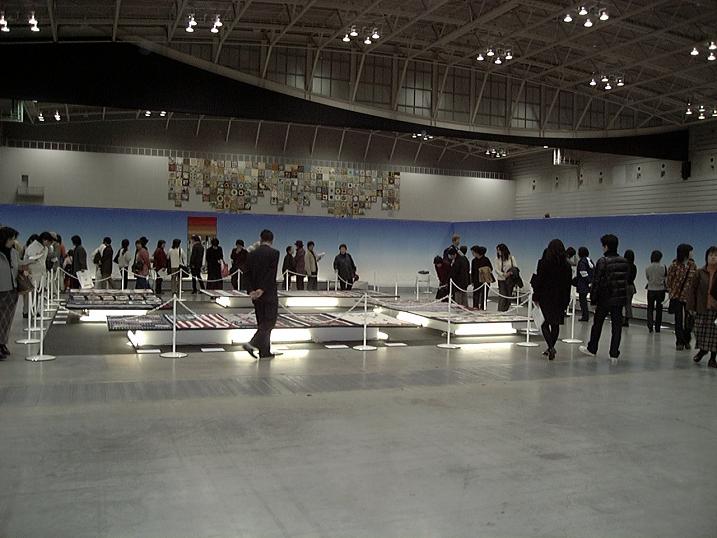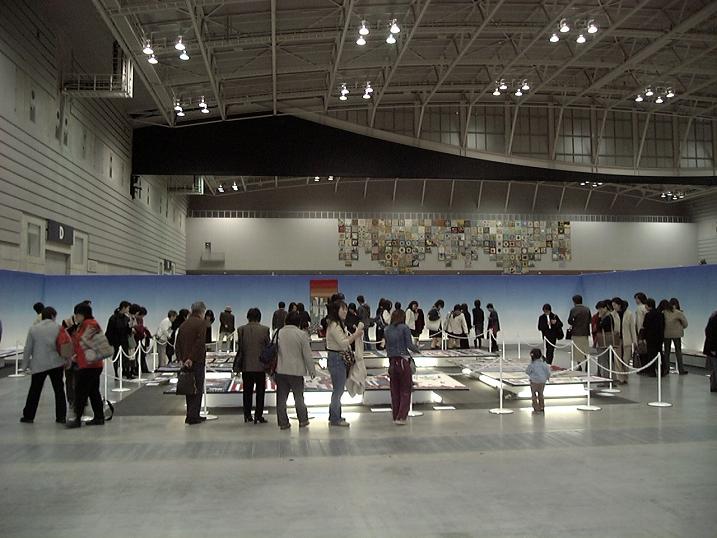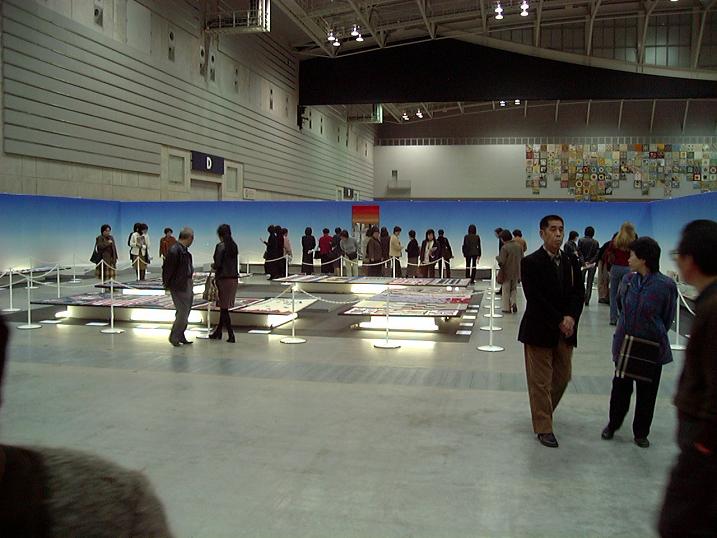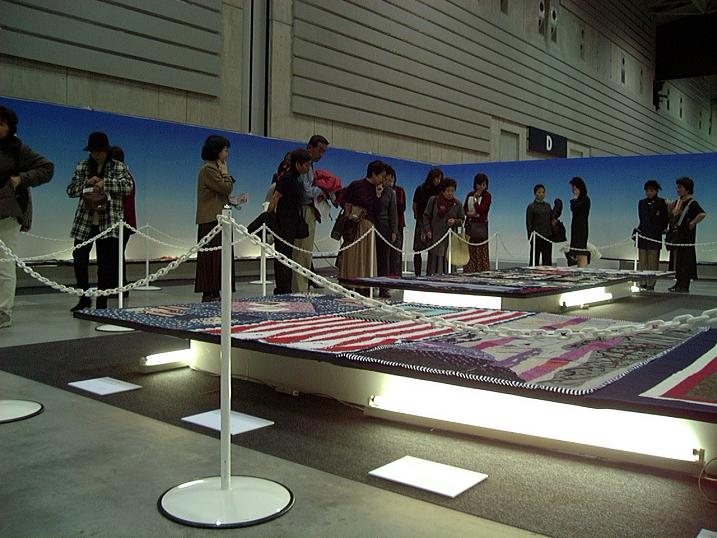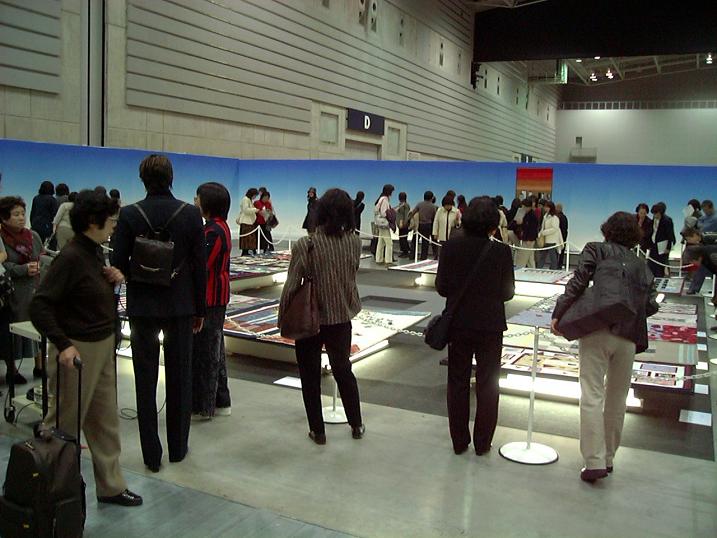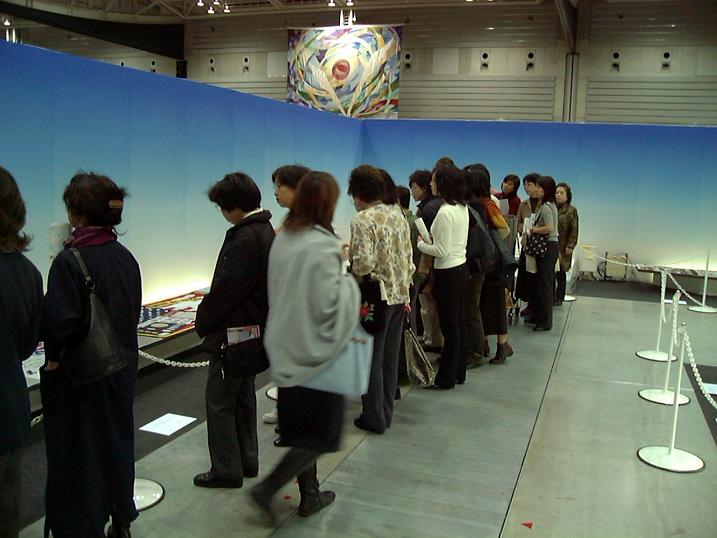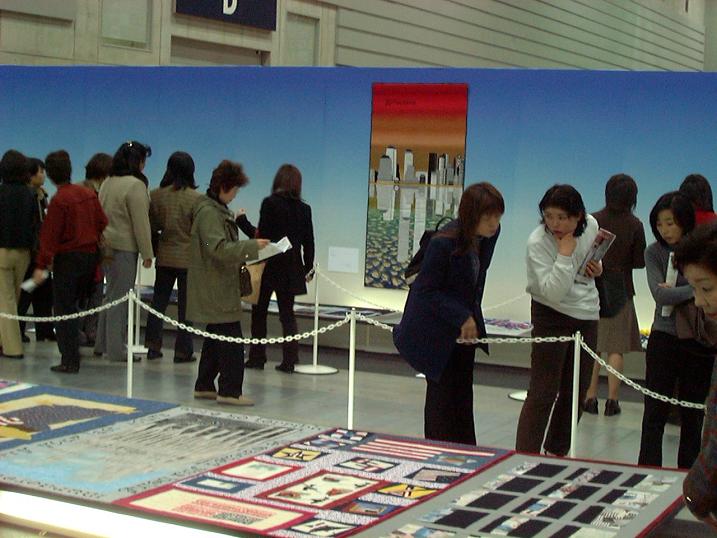 I gave five gallery talks on our project.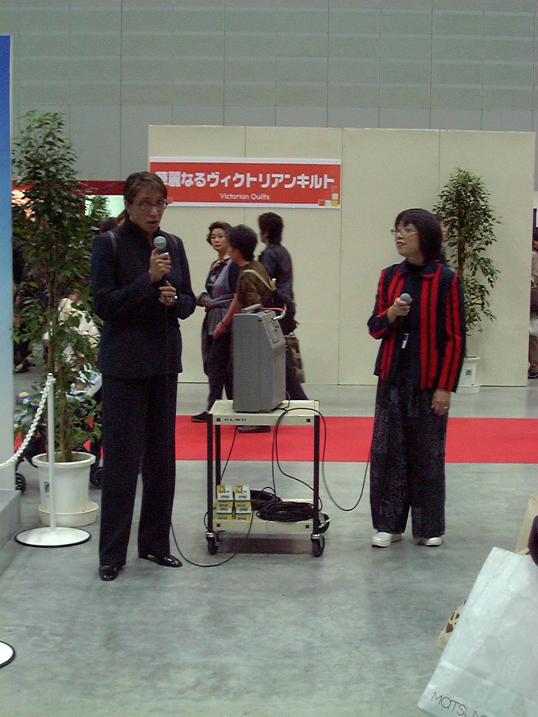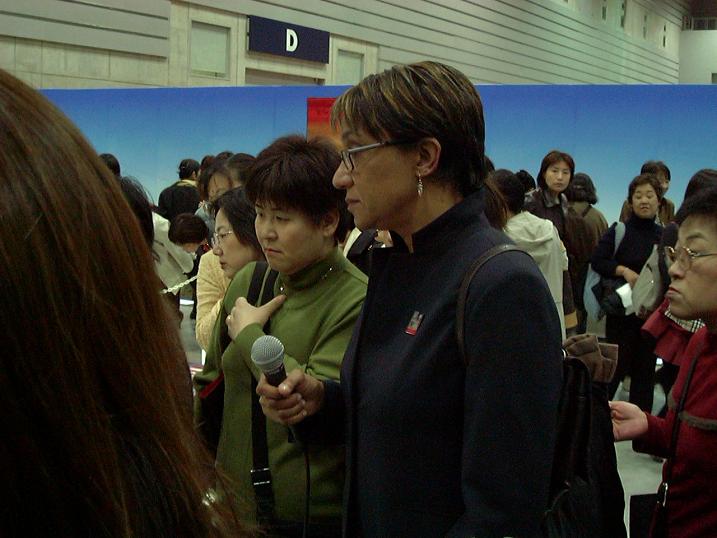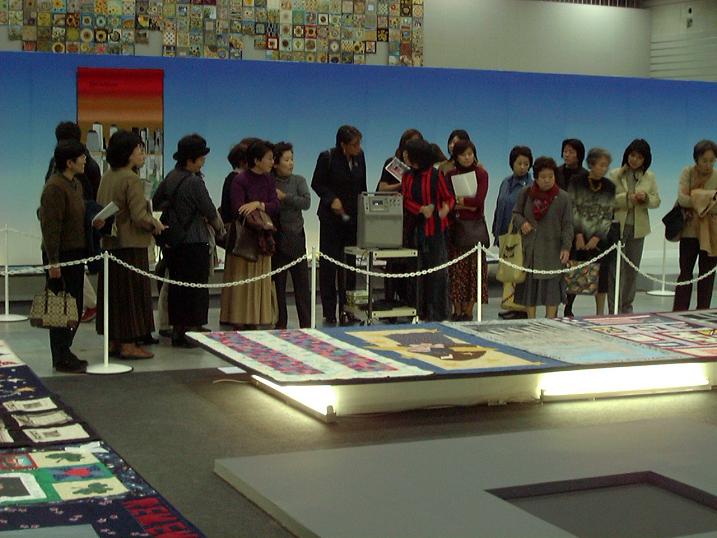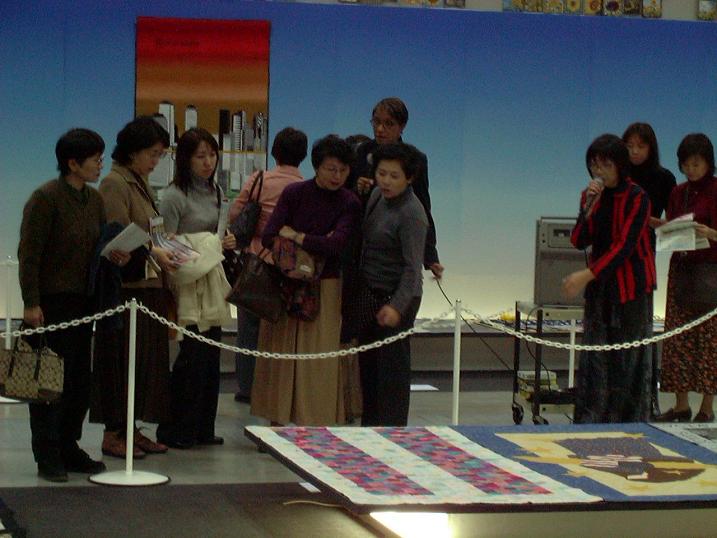 Views of the Exhibit




Martha Kotter's quilt was the only one that was hung on the wall. The others were placed side by side on a raised platform.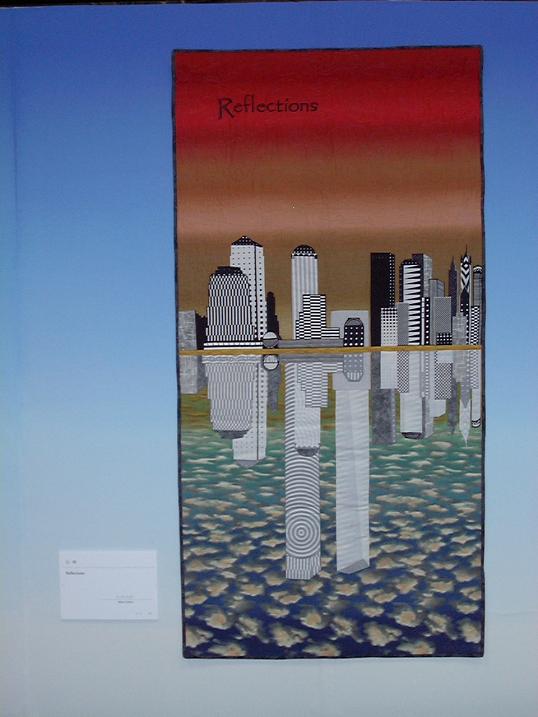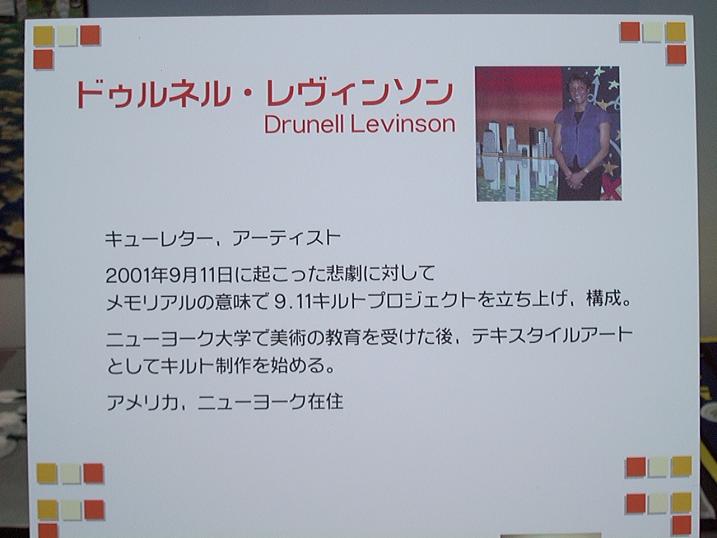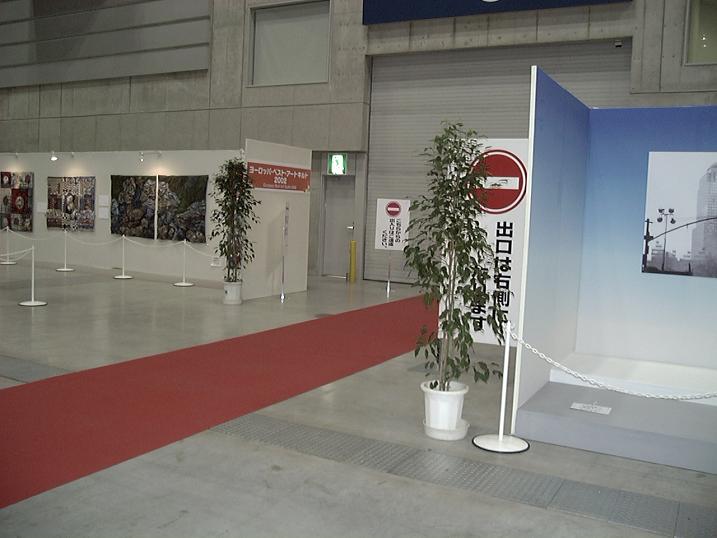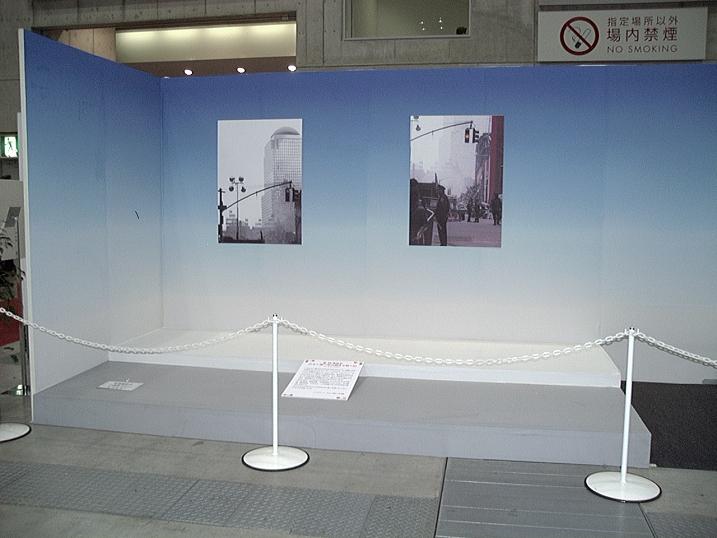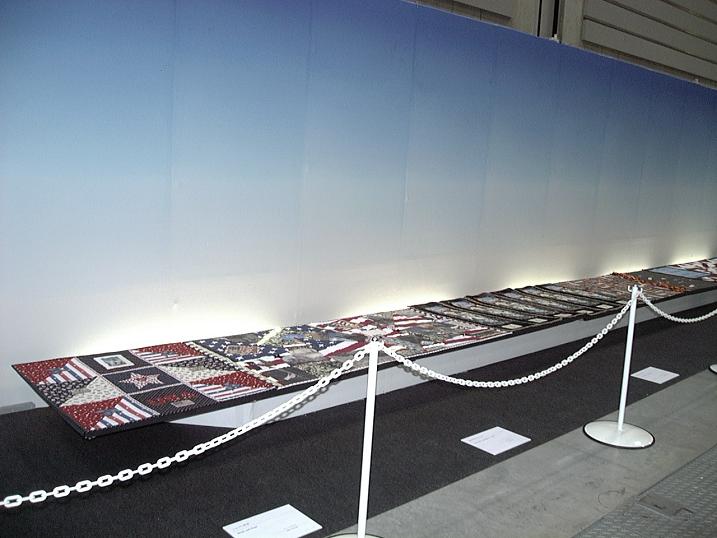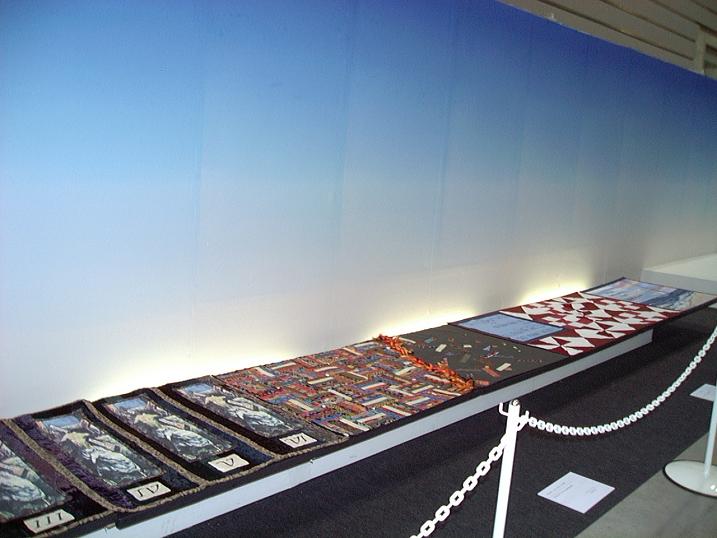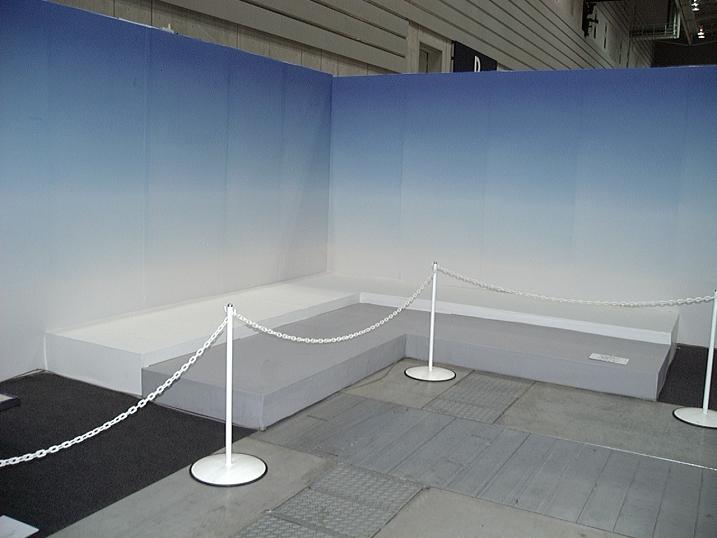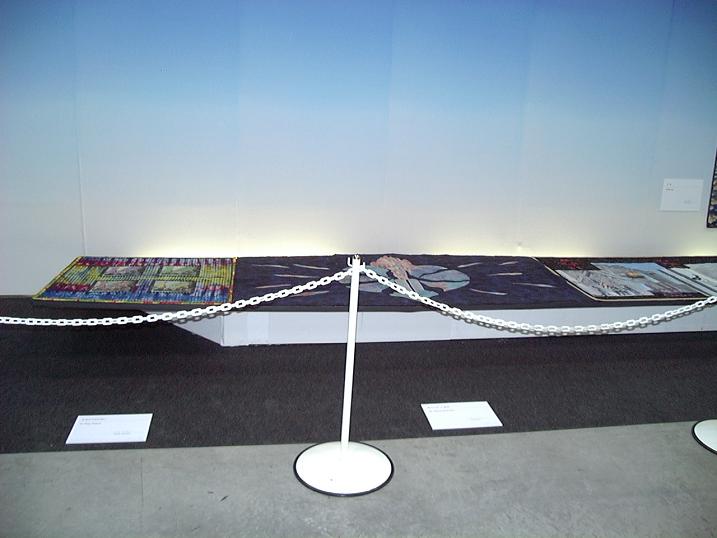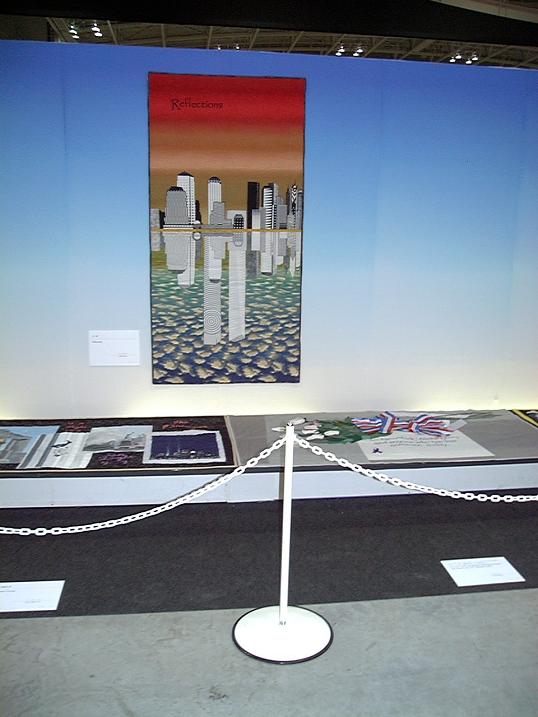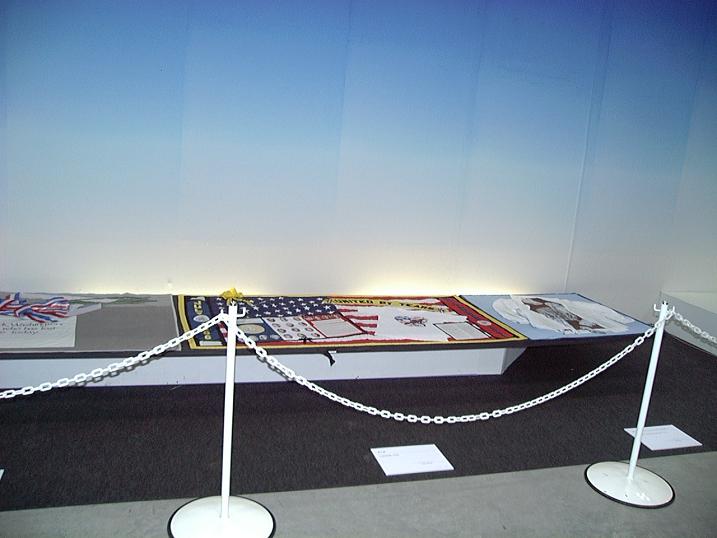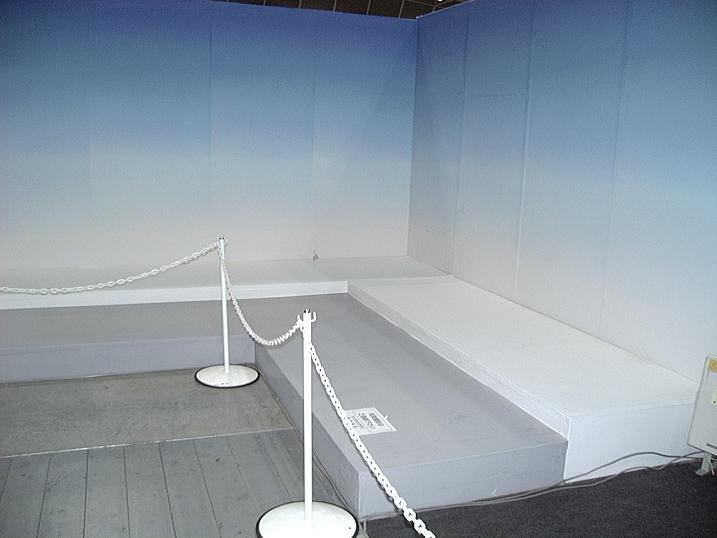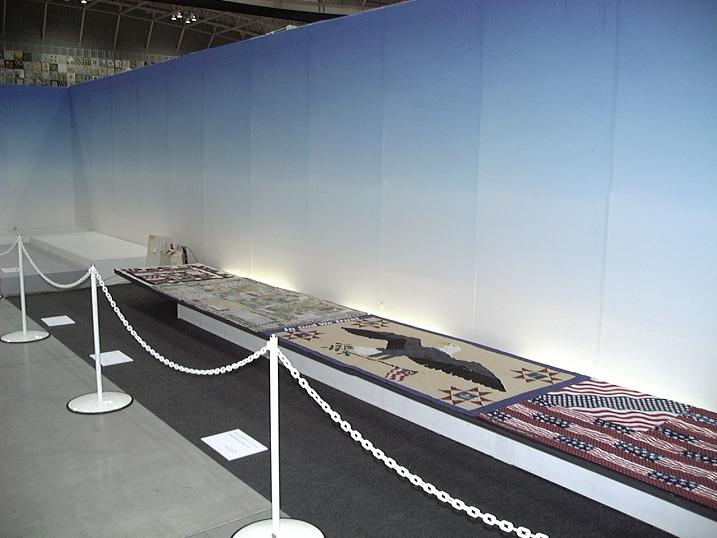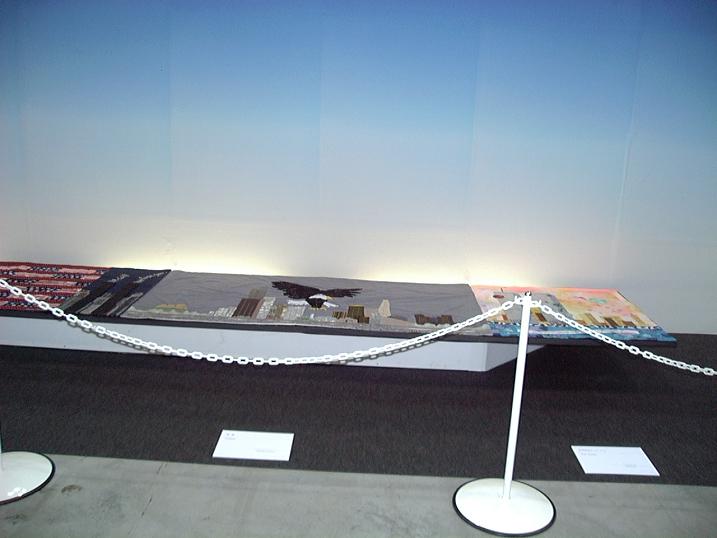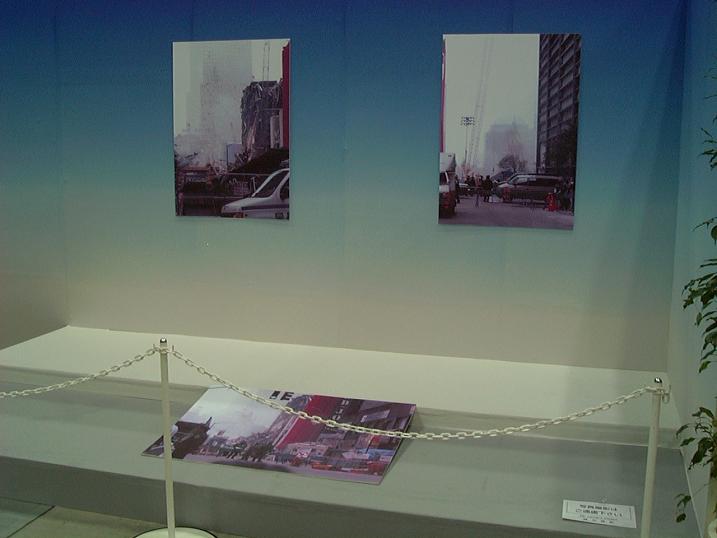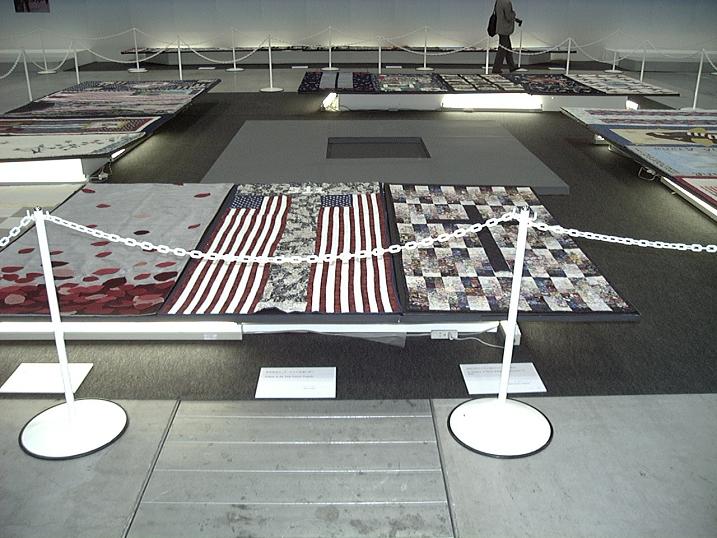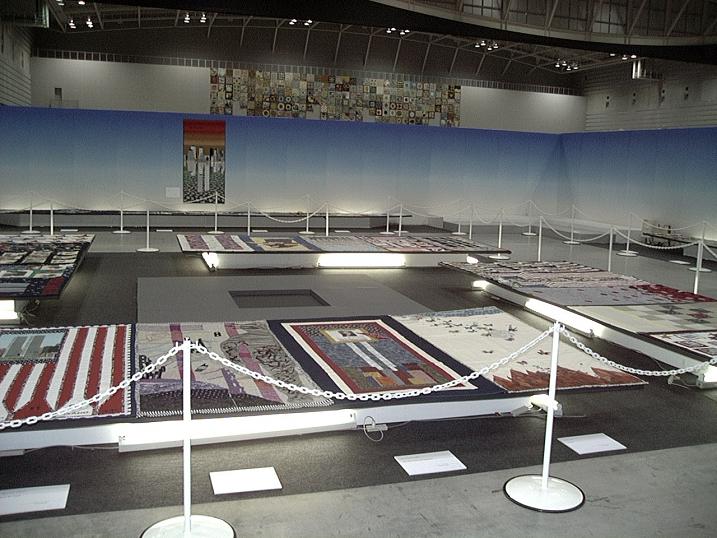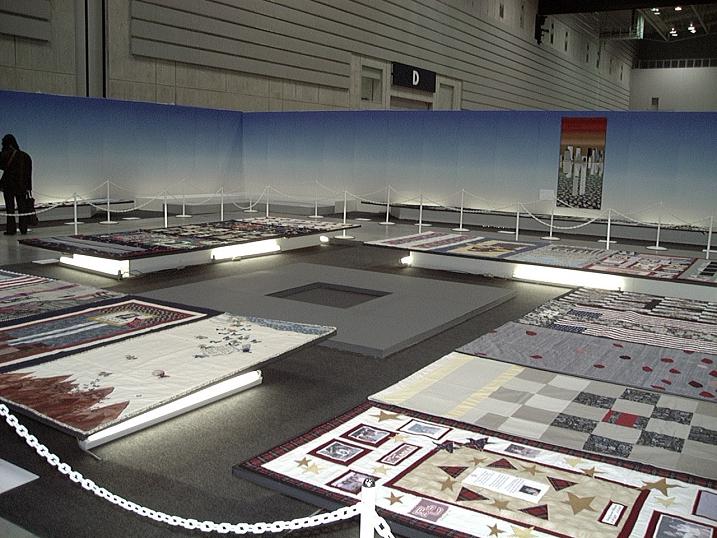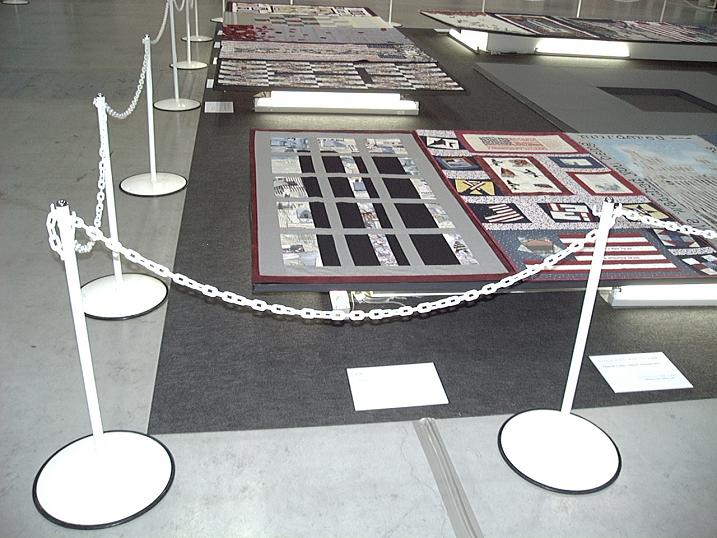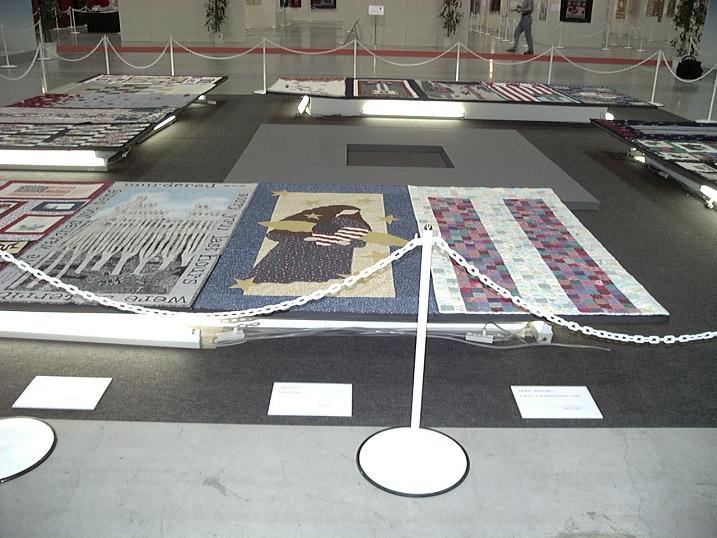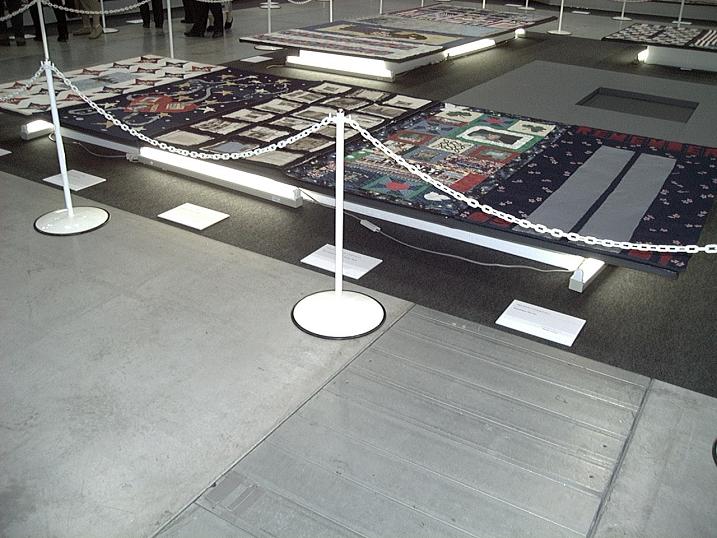 All photos © Drunell Levinson. All rights reserved.

to home page to exhibition schedule